Local Ecumenical Mission Outreach
Our ecumenical mission outreach refers to those ministries which we do in inter-faith coorporation with our churches in the area.
Mind, Body, & Spirit Club (MB&S) - After School Kids' Program
Conrad Weiser Food Pantry - Food Distribution to Those in Need
Western Berks Shepherding Ministry
Robesonia Community Blood Drive
CROP Walk - Fighting Local & Global Hunger
Church Caregiving for the Elderly - Resources to Help New!
Community Vacation Bible School (VBS) New!
Conrad Weiser Ministerium
The Conrad Weiser Ministerium is composed of the churches and faith groups within the Conrad Weiser School District. The pastors and priests from our churches hold monthly meetings to plan, coordinate, converse, and give mutual support.
Some of our Conrad Weiser Ministerium activities include:an annual combined community Thanksgiving Eve worship service; Wednesday afternoon combined community worship services during the season of Lent; the annual Conrad Weiser baccalaureate worship service; Mind, Body, & Spirit Club (MB&S) after school program at Conrad Weiser West Elementary; and support of the Conrad Weiser Food Pantry, and Community Blood Drive.
Conrad Weiser Food Pantry
St. Paul's UCC supports the Conrad Weiser Food Pantry through our donations of food and time, as well as through special monetary offerings. We take a special collection of nonperishable food and household supplies during our annual Harvest Home worship service each fall.
For more information about the Conrad Weiser Food Pantry, please contact a member of the Mission Committee or the church office at 610-621-5770 or office@sprucc.org.
Western Berks Shepherding Ministry
Description Coming Soon
Robesonia Community Blood Drive
St. Paul's UCC, St. Fancis de Sales Roman Catholic Church, St. Daniel's ELCA, and Trinity ELCA share together in a community blood drive in Robesonia through the Miller-Keystone Blood Center. We host about four blood drives a year, rotating to each of our different churches. We invite you to come give a pint and give the gift of life. As Christ sacrificed of his own blood that we might have everlasting life, we are invited to sacrifice of ourselves - giving the gift of life, sharing the hope of Christ.
"This is my commandment, that you love one another as I have loved you. No one has greater love than this, to lay down one's life for one's friends." (John 15:12-13).
For more information about the Blood Drive, to make a donation appointment, and/or to help with the refreshments please contact Terry Pastor (the blood drive coordinator for St. Paul's UCC). Appointments are encouraged; walk-ins are welcome.
Blood Drive Schedule for 2020
Tuesday, April 14, 2020 from 2:00pm-7:00pm
at St. Francis de Sales Roman Catholic Church, Robesonia
Saturday, June 20, 2020 from 8:00am-12:00noon
at St. Paul's UCC, Robesonia
Tuesday, September 22, 2020 from 2:00pm-7:00pm

at St. Daniel's ELCA, Robesonia
Thursday, December 10, 2020 from 2:00pm-7:00pm

at Trinity ELCA, Robesonia
CROP Walk
CROP Hunger Walks are community-wide events sponsored by the ecumenical faith-based organization Church World Service (CWS) and organized by local congregations or groups to raise funds to end hunger at home and around the world.
CROP Hunger Walks help to support the overall ministry of Church World Service, especially grassroots, hunger-fighting development efforts around the world. In addition, each local CROP Hunger Walk can choose to return up to 25 percent of the funds it raises to hunger-fighting programs in its own community. St. Paul's UCC generally participates in the Reading-Berks CROP Walk, which benefits our local Greater Berks Food Bank. Our walk usually takes place in October. Watch our website for the date and information about the next CROP Walk.
CROP Hunger Walks help to provide food and water, as well as resources that empower people to meet their own needs. From seeds and tools, to wells and water systems, to technical training and micro-enterprise loans, the key is people working together to identify their own development priorities, their strengths and their needs something CWS has learned through some 68 years of working in partnership around the world.
CROP began in 1947 and the CROP Hunger Walks began in 1969. For more about the history of the Crop walk, click on this CROP Hunger Walk information link.
Resources to Support Our Local Senior Community
Over the course of our lives, many of us begin to experience mobility limitations, physical impairments and cognitive changes. Other needs arise as well in the midst of global pandemic.
Not every senior has a family member to lean on, which makes it more important for those in the church community to step up in a big way.
Here is a quick list of resources:
Aging-in Place:
Pitch in to ensure the home of a senior who is aging in place is free from hazards.
Common In-Home Injuries for Seniors and How to Prevent Them
11 Low-Cost, DIY Aging in Place Modifications
4 Questions to Ask About Senior Safety At Home
Daily Living:
The activities of daily living (e.g. eating, bathing, and dressing) are challenging without assistance.
5 Tasks Seniors Need Help With the Most
18 Easy and Healthy Meals for Seniors
Protective Face Masks: Resources on Making and Wearing Them
Locating Transportation Services for Seniors
Social Isolation:
Unfortunately, social isolation has been linked to several physical and mental health issues in seniors; here are ways to help prevent this.
Easy Ways to Help Seniors Stay Social
How to Avoid Loneliness and Social Isolation for Seniors
What to Put in a Care Package for Seniors
Tips to Help Seniors Boost Physical and Mental Health During Quarantine
For more information please contact Beverly Nelson at beverly@standupforcaregivers.org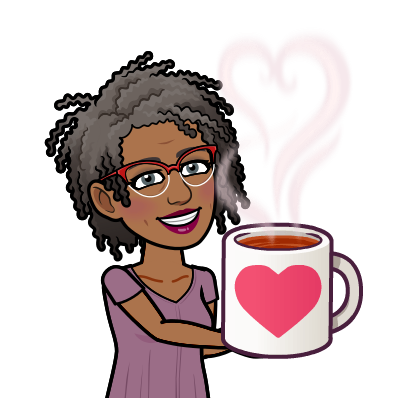 Community Vacation Bible School (VBS)
Hear Ye! Hear Ye! Hear Ye! Vacation Bible School is coming!!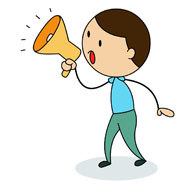 Children ages 3 through Grade 6 are invited to attend this year's VBS to be held Sunday, August 2, Tuesday, August 4, and Thursday, August 6 from 6:30 - 8:00pm at St. Daniel's Lutheran Church, 480 Big Spring Road, Robesonia, PA 19551. This year's theme is Love One Another. There will be Bible stories, short videos to emphasize the lessons, music, crafts, and take home snacks.
Pre-registration is required so that social distancing may be observed. Masks will be mandatory. Once registered, parents will receive follow-up instructions. Classrooms will be cleaned before and after each session. Please click on the VBS registration link to pre-register.
We look forward to seeing you! This Community VBS is sponsored by St. Daniel's Lutheran Church in Robesonia, Zion United Church of Christ in Womelsdorf, and St. Paul's United Church of Christ in Robesonia.