Youth Fellowship
This page is under development. Look for more information, pictures, animations, and links on this page in the future.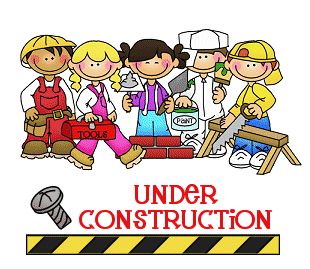 Click on the Following Links to More Quickly Navigate this Page
Description of Youth Fellowship
Youth Educational Opportunities
Youth Fellowship Electronic Updates
Click on this St. Paul's UCC Flocknote link to sign up to receive periodic e-mail and/or text updates about upcoming youth events and activities. There is no fee. You do not need to download an app. You need only provide first and last name and an e-mail and/or mobile number. You can unsubscribe at any time, or change your e-mail/text preferences, by contacting the church office at office@sprucc.org.
Description of Youth Fellowship
The purpose of our youth fellowship is to help provide teens and tweens with a supportive environment to grow in a living relationship with their loving God, and form supportive caring relationships with one another.
Our Youth Fellowship is designed for youth in grades 5 to 12 (middle school and high school age youth). Youth who are in grades 5-12 or ages 12 years old to 20 years old (whichever range is more inclusive of you) are welcome to participate. You (nor your parents) need not be a member of St. Paul's UCC to participate. There is no fee to be a part of the Youth Fellowship (however, some of the activities do involve fees).
Regular Meetings
The Youth Fellowship normally meets on the second and last Thursday of the month from 6:00-7:00pm (the same schedule as "Soup & Such"). The meetings (and schedule changes) are listed on our online calendar. You can share in a free meal from 4:00-6:00pm at Soup & Such and then participate in the Youth Fellowship meeting.
Upcoming Youth Activities
The following is a listing of upcoming youth activities. The links will take you to the full desciprition with can be found on our Recent & Upcoming Events Page.
Spring 2017
Boy Scout Sunday - February 2017
Girl Scout Sunday - March 2017
Spring Youth Event - April 21 - April 23, 2017
Holy Humor Sunday - April 23, 2017
Visit to the Islamic Center of Reading - May 19, 2017
Youth Group Planning Meeting - May 21, 2017
Confirmation Sunday - June 4, 2017
Summer 2017
PSEC Summer Church Camp - Summer 2017
Penn Central Summer Church Camp - Summer 2017
Vacation Bible School - Aug 13-17, 2017
Knoebels Grove Amusement Park - August 20, 2017
Fall 2017 (Sept-Nov)
Sunday School Open House - August 27 & August 31, 2017
Sunday School Resumes - Sunday, September 3, 2017 at 9:15AM
Blessing of the Backpacks - Sunday, September 3, 2017 at 10:25AM
Start of New Confirmation Class - Sunday, September 10, 2017 from 6:00-7:30PM
Jack Frost Parade Float Building - September & October 2017
Jack Frost Parade - November 5, 2017
New School Year Youth Group Meetings - Thurs, Sept 14 & 28, 2017 from 6:00-7:00PM
Youth Group Meeting - Thurs, Oct 12, 2017 from 6:00-7:00pm
Youth Group Meeting - Thurs, Oct 26, 2017 from 6:00-7:00pm
Youth Group Meeting - Thurs, Nov 9, 2017 from 6:00-7:00pm
Climbing at Reading Rocks - November 2017
PSEC Fall Youth Event - Fri, Nov 10 -- Sun, Nov 12, 2017
Youth Group Meeting - Thurs, Nov 30, 2017 from 6:00-7:00pm
Winter 2017-2018 (Dec-Feb)
Youth Group Meeting - Thurs, Dec 14, 2017 from 6:00-7:00pm
Youth Christmas Program - December 2017
Snow Sports Trip - January 2018
Souper Bowl - February 2018
Spring 2018 (March-May)
Lock-In For a Cause - March 2018
Laser Tag - March 2018
Zoo Trip - April 2018
Boating - May 2018
Summer 2018 (June-Aug)
Vacation Bible School - TBD 2018
Knoebels Amusement Park - Sunday, August 19, 2018
Youth Educational Opportunities
Youth educational opportunities can be found at the following links:
Mind, Body, & Spirit - After School Club Program
Vacation Bible School (VBS) - July 10-14, 2016
Other youth opportunities through St. Paul's UCC include: