Recent & Upcoming Events
Return to Fall/Winter/Spring Hours
Sunday, September 2, 2018
As of September 2, 2018 we will be returing to our regular hours. See you at 10:25am for morning worship. Sunday school for all ages begins at 9:15am.
Praying for the Church
Sunday, September 9 at 10:25am
As we come back together after our various summer activities and resume our regular Sunday school and worship services, the Worship Committee invites us to begin this year with prayer. On September 9, our worship service will have a special focus — prayer for us and for our church family. We hope that you will join us in prayer and worship.
For more information and/or to help in the planning, please contact Terry Pastor, chair of the Worship Committee, at 610-621-5770 or office@sprucc.org.
The Salvation of DOCTOR WHO
Sundays, Sept 9 - Sept 30 at 9:15am
Our Middle School & High School Sunday school classes will be journeying across time and space, exploring faith and connecting Christ and culture through "The Salvation of Doctor Who" study series. During this class, they will be watching Doctor Who videos, reading scripture, engaging in prayer, and sharing in discussion.
For more information, please contact Elsa Wertz, who will be teaching the class.
If you are an adult, who might potentially be interested in participating in a Doctor Who series for adults in the future, please contact Elsa Wertz (Christian Ed chairperson) or Denise Unger (Christian Ed vice chair) or e-mail the church office at office@sprucc.org, as that might be a possibility. We have purchased the materials, so if there is enough interest, we can offer another round of this series for adults. When expressing interest, please let us know if a Sunday morning, a weekday evening, or other time of the week would work best for you.
Catching Up with Vacation Pictures
Sunday, September 9 & 16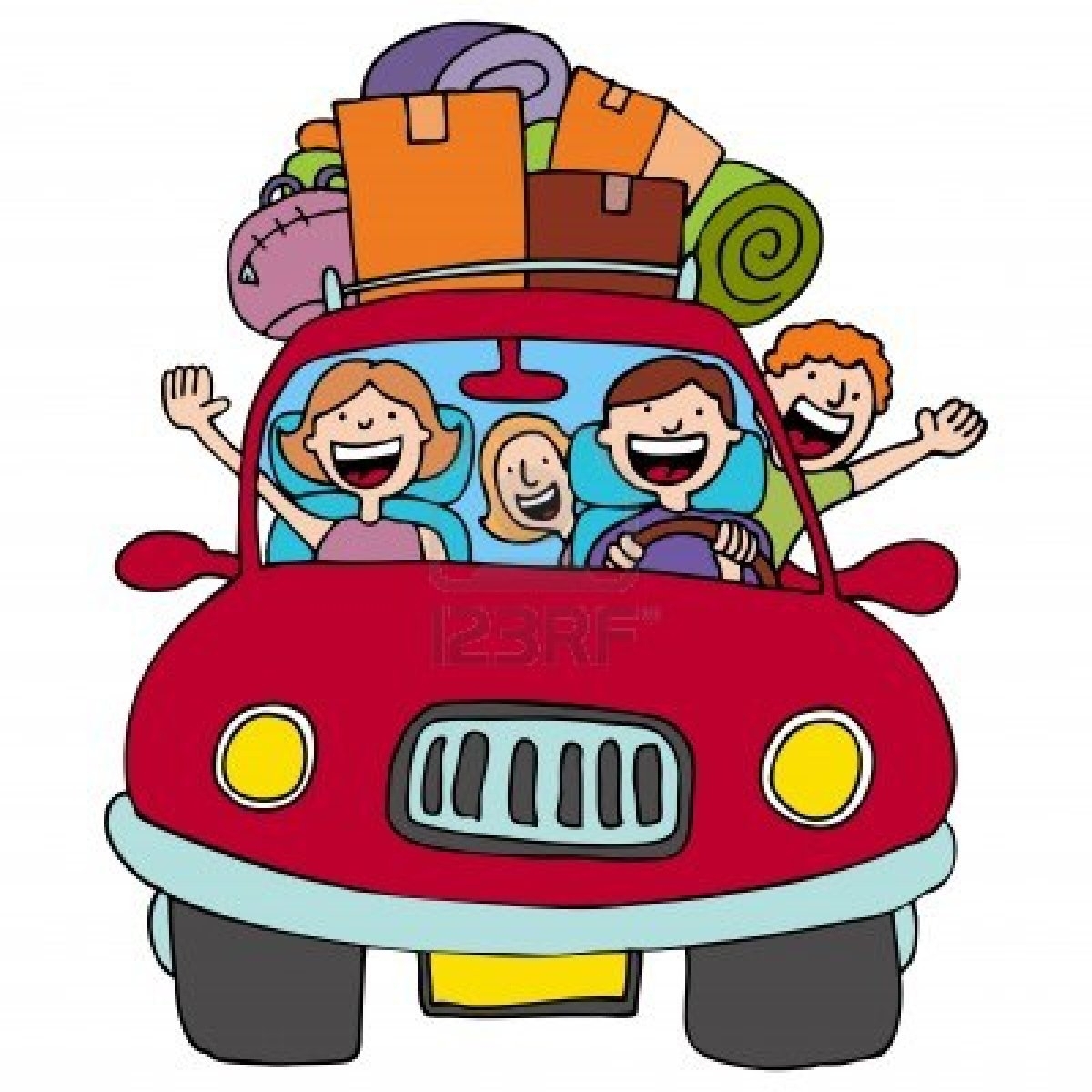 As we come back together after our various summer vacations, we are hoping to share in a time of catching up with each other.
You are invited to e-mail the church office pictures from your summer vacation at office@sprucc.org, or give Terry prints to scan into the computer. If e-mailing, please send them in jpg format and under 5.0 MB in size. We will then compile all those pictures into a slide show.
We will then present the slide show on the big screen in the Fellowship Hall during the fellowship time after the 10:25am worship services on Sunday, September 9 and Sunday, September 16. We hope that this will be a fun way for us to catch up with each other after our various summer vacations and bring us closer together as a church family.
Whether you submit pictures or not, we hope that you will come, join in the refreshments, and catch up with your church family as we begin the new school year and resume our regular schedule.
Ketchup Sunday
Sunday, September 16, 2018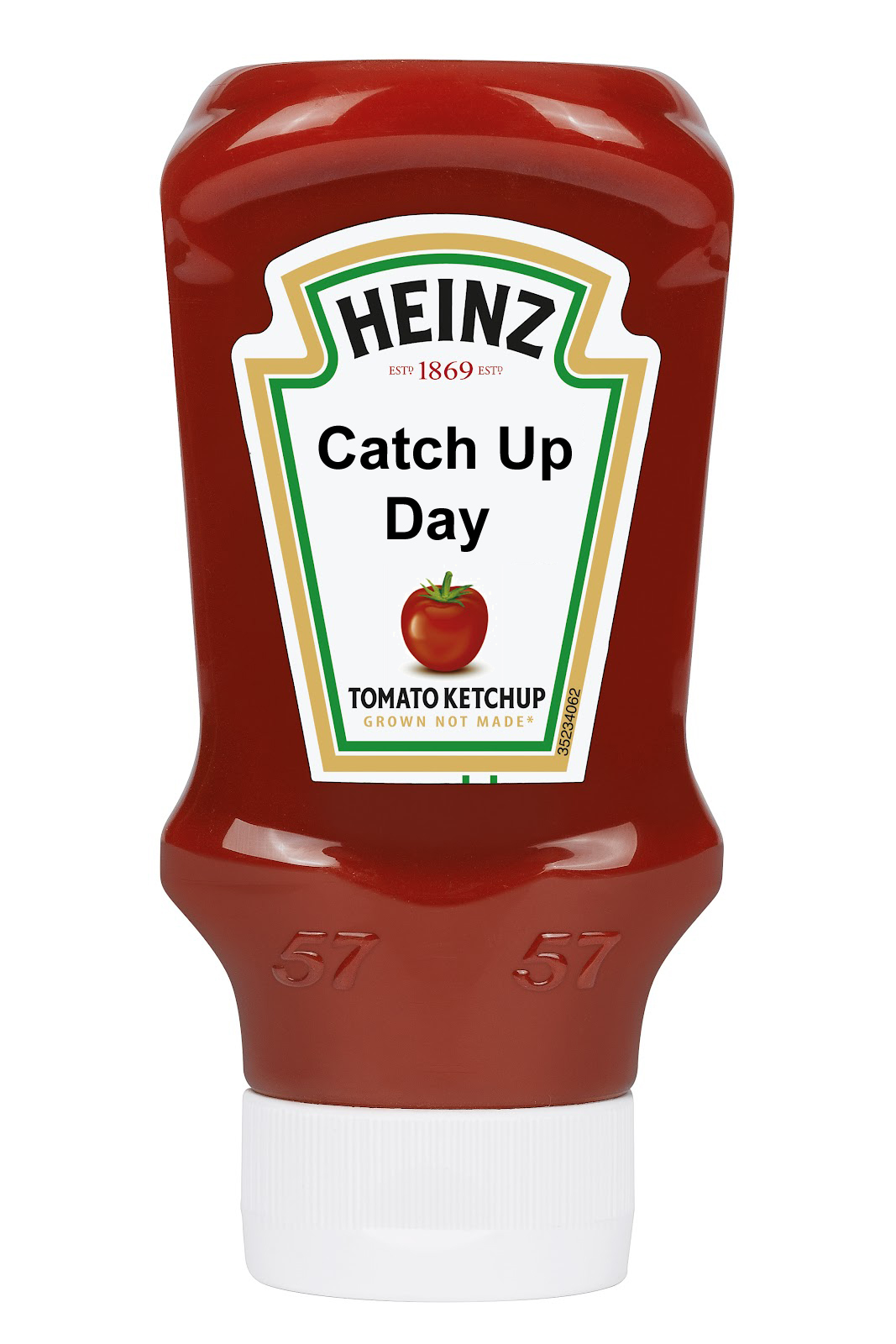 Following the 10:25am worship service on Sunday, September 16 we will have a light luncheon fellowship with hot dogs and ketchup.
During that time of fellowship, we will have a slide show on the big screen in fellowship hall of summer vacation photos submitted by members. We hope this will provide a time for people to catch up and share summer joys (and sorrows) with one another as we return to our regular schedule, following the end of our summer hours.
This annual event is also an opportunity to encourage members to remember to stay caught up on their regular weekly giving. If you have any unused envelopes in your annual envelope packet from January to August, you are invited to catch up on your giving, by putting something green (or a check) in your envelopes; and we will have something red for on top of your hot dog.
If you are unable to join us in worship in person that day, or just prefer online giving, you can click on this online giving, and make an electronic contribution to the "General Operating" fund or type "Ketchup" under "Other 1" or "Other 2." If you like, you can also follow the instructions on that web page to set up and account and recurring contributions, so you need not worry about catching-up with future offerings.
As always, you can also send a check by mail to "St. Paul's UCC," by simply mailing it to St. Paul's UCC; Attn: Ketchup; 301 West Penn Ave; Robesonia, PA 19551.
Thank you for your generous and regular support of your church. Without it, we would not exist or be able to share the wonderful mission outreach ministries, visitation ministries, Bible studies and Sunday school, worship services, funerals, weddings, baptisms, confirmations, and so much more. Thank you for your faithful, generous, and regular support!
God & Family and God & Church
Religious Award for Grades 3-6 & 6-8
Sunday, September 16 at 10:25am
We will be presenting 4 youth with their God & Family National Religious Award and 2 youth with their God & Church National Religious Award during the 10:25am worship service on Sunday, September 16.
The Programs of Religious Activities with Youth (P.R.A.Y.) is used as the religious award program for Boy Scouts, Girl Scouts, American Heritage Girls, and others. The God & Family program includes Cub Scouts who are Webelos, and Girl Scouts who are Juniors. However, you do not need to be in scouting to participate in this award program, as it is a program of the Christian
church, not primarily a program of any particular scouting organization.
The are four levels to the P.R.A.Y. program based on grade. They are:
God and Me - Red - Grades 1-3
God and Family - Yellow - Grades 4-6
God and Church - Blue - Grades 6-8
God and Life - Green - Grades 9-12
Four Star Award - Awarded to youth who have completed all four age programs
Exploring Faith Series
Begins: Sunday, September 23, 2018 at 9:15am
Registration: Sunday, September 16
This six week series begins on Sunday, September 23, 2018. Our classes will be from 9:15am - 10:15am, and will be held downstairs in the the Miller Fellowship Hall.
During this series we will be learning about God, the Bible, the UCC denomination, discipleship, St. Paul's UCC, and the sacraments. This class is helpful for new members and those considering membership - without any pressure to join the church.
The series will be led by Pastor and will cover such topics as....
(1) Why and how do we as Christians use the Bible
(2) How and why we worship in the way that we do
(3) Prayer practices
(4) Baptism and Holy Communion
(5) Who is God and what is the Trinity
(6) History, structure, creeds, and statements of faith of the UCC
(7) Learning about the Spiritual Gifts God has given each of us
(8) The Mission & Vision of St. Paul's UCC
(9) The new SafeConduct policies processes within St. Paul's UCC
(10) and more....
This class also serves as our New Member Class. If you participate in this class, there is no obligation or pressure to join. This adult class is open to visitors, new members, long-time members, and everyone in between.
If you joined St. Paul's UCC within the past year or two, and have not taken this class, you are especially encouraged to participate, as we want you to know your church well.
You are welcome to participate even if you cannot make all the classes. Even if you can only make a couple of the classes, we are happy to have you participate. There is no fee.
Please pre-register for the class by contacting the church office at office@sprucc.org or 610-621-5770 or sign up in the narthex hallway (preferably by Sunday, September 16), so we can be sure to have enough materials for everyone for our first day of class. However, you need not pre-register, walk-ins will be very welcome.
For more information, contact Pastor Ben Motz at 610-621-5770 or PastorMotz@sprucc.org.
Youth Fellowship Boating
Saturday, September 22, 2018 from 1:30-5:00pm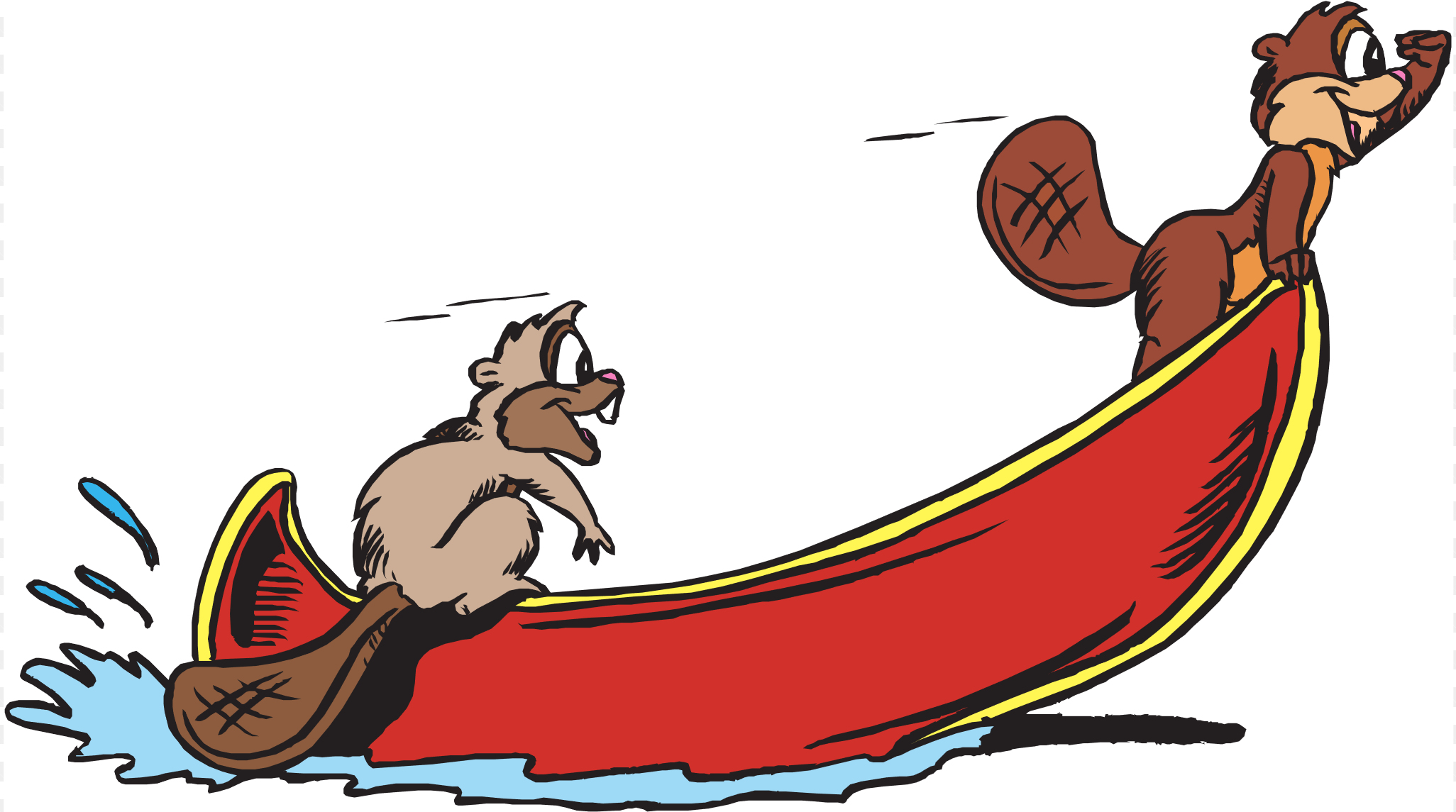 The youth group will be boating on Saturday, September 22 at Blue Marsh. We will be leaving the church parking lot at 1:30pm. From there we plan to go to the State Hill Parking Lot at Blue Marsh Lake. At 5:00pm we will load the boats back onto trailers/vehicles and then return to the church parking lot.
We will be using an assortment of boats, including canoe, kayak, and powered fishing boat. Life jackets will be provided (and/or you can bring your own, if you have one that you like the fit and feel).
Please wear clothing that can get wet (including your footwear). You are encouraged pack a complete change of clothing (including footwear and an extra sweatshirt), in case you get wet or end up in the lake. You are encouraged to wear suntan lotion, bring a water bottle, and bring a light snack (such as a granola bar, fruit, dried fruit, etc).
Please let us know at the Thursday, September 13 youth group meeting if you need transportation from the church parking lot to the lake and back again. Also, please let us know if you are able to provide transportation for others.
Quarterly Blood Drive
Tuesday, September 25, 2018
Details coming soon....
For more information, please contact the church office at office@sprucc.org or 610-621-5770.
Soup 'n' Such and St. Paul's Clothing Closet
Last Thursday of the Month
September 27, 2018 from 4:00pm-6:00pm
Ocotober 25, 2018 from 4:00pm-6:00pm
Once a month St. Paul's UCC offers "Soup & Such" and the "St. Paul's Clothing Closet."
Soup & Such is a free meal for all served from 4:00-6:00pm on the second and last Thursday of the month.
(Volunteers are welcome to come and help prepare and set up at 2:00pm).
St. Paul's Clothing Closet offers a free bag of gently used children's clothing from 4:00-6:00pm.
More Information
You can click on this Soup & Such link for more information and for this year's schedule, or contact the chairperson of the Mission Committee, Steve Miller.
You can click on this St. Paul's Clothing Closet for more information, or contact coordinator Robin Henning. We are continually looking for donations of gently used children's clothing.
World Communion Sunday
Sunday, October 7, 2018 at 10:25am
Join with us, as we join with Christians throughout the world to share in our common unity with Christ through the breaking of the bread and the pouring of the wine.
Communion will be served in the pews on this Sunday.
Fellowship Luncheon
Sunday, October 28, 2018 at 11:45am
Save the date - details to come soon.
Trick or Treating - Come for a Treat

Wednesday, October 31, 2018 from 6:00pm - 9:00pm - tentative date/time
Stop by the front of the church building on Robesonia's Trick or Treat Night. We will post the date and times here once they are set by the borough. Tentatively we are expecting Trick or Treat Night to be on Wednesday, October 31 from 6:00pm to 9:00pm (based on last year's schedule).
We are inviting members to donate candy in advance for us to hand out. With the bags of candy, we will be including a small flyer sharing with some of the ministries within our church that might be of interest to young trick or treaters. We are also looking for persons to help hand out the candy, decorate the front of the church for the evening, and help take down the decorations afterwards. If you would be interested in helping with any of that, please contact the Evangelism Committee leadership: Robin Henning (chair) or Geri Gammel (vice chair).
All Saints Sunday
Sunday, November 4, 2018 at 10:25am
Join us on this day for our annual rememberance and celebration of all the saints of the church, and a special rememberance of the members of St. Paul's UCC who passed away since last year's All Saints' Sunday.
About All Saints Day
November 1 is All Saints Day, which is celebrated annually on the first Sunday of November.
The custom of commemorating all of the martyrs of the church on a single day goes back at least to the third century. Our All Saints Day celebration commemorates not only all the martyrs but all the people of God, living and dead, who form the mystical body of Christ. Today we like many congregations remember our members who have died during the past year, and we celebrate their entrance into the Church Triumphant.
All Saints Sunday celebrates the baptized people of God, living and dead, who make up the body of Christ. With thanksgiving we remember all the faithful departed, especially those most dear to us who have died. Even in the midst of loss and grief God wipes away the tears from our eyes and makes all things new.
Jack Frost Parade - Float Building
Thursday, September 13, 2018 from 6:00-7:00pm
Brainstorming float ideas.
Thursday, September 27, 2018 from 6:00-7:00pm
Deciding on float theme and designing the float.
Saturday, September 29 - Sunday, September 30, 2018 at 11:45am
Working on the float during a youth group lock-in.
Jack Frost Parade
Sunday, November 4, 2018 at 1:00pm - Loading the Float onto the Trailer
Sunday, November 4, 2018 at 2:00pm - Line up at Conrad Weiser Middle School
Sunday, November 4, 2018 from 3:00-5:00pm - Parade
Sunday, November 4, 2018 at 5:15pm - Unloading the Float at St. Paul's UCC
This year's float is being designed and built by our Youth Fellowship Group. As such, you do need your clearances and related paperwork completed and submitted to Elsa Wertz or Denise Unger to help the youth in the building of the float
See the above dates and times for helping to build the float. Please wear clothing that can get messy (we will be working with paper mache, paint, ink, and glue).
After the parade, we will be unloading the float at St. Paul's UCC to return it to the stage in Fellowship Hall. We expect that this will take place a little after 5:00pm. We will need to wait until the parade is over to be able to drive the float back to the church building.
First Sunday of Advent
Sunday, December 2, 2018 at 10:25am
Come and join us as we begin the Advent Season and light the first candle on the Advent Wreath.
~ ~ ~ Upcoming Events in 2019 ~ ~ ~

Worship at Knoebels Amusement Park
Sunday, August 18, 2019 at 10:30am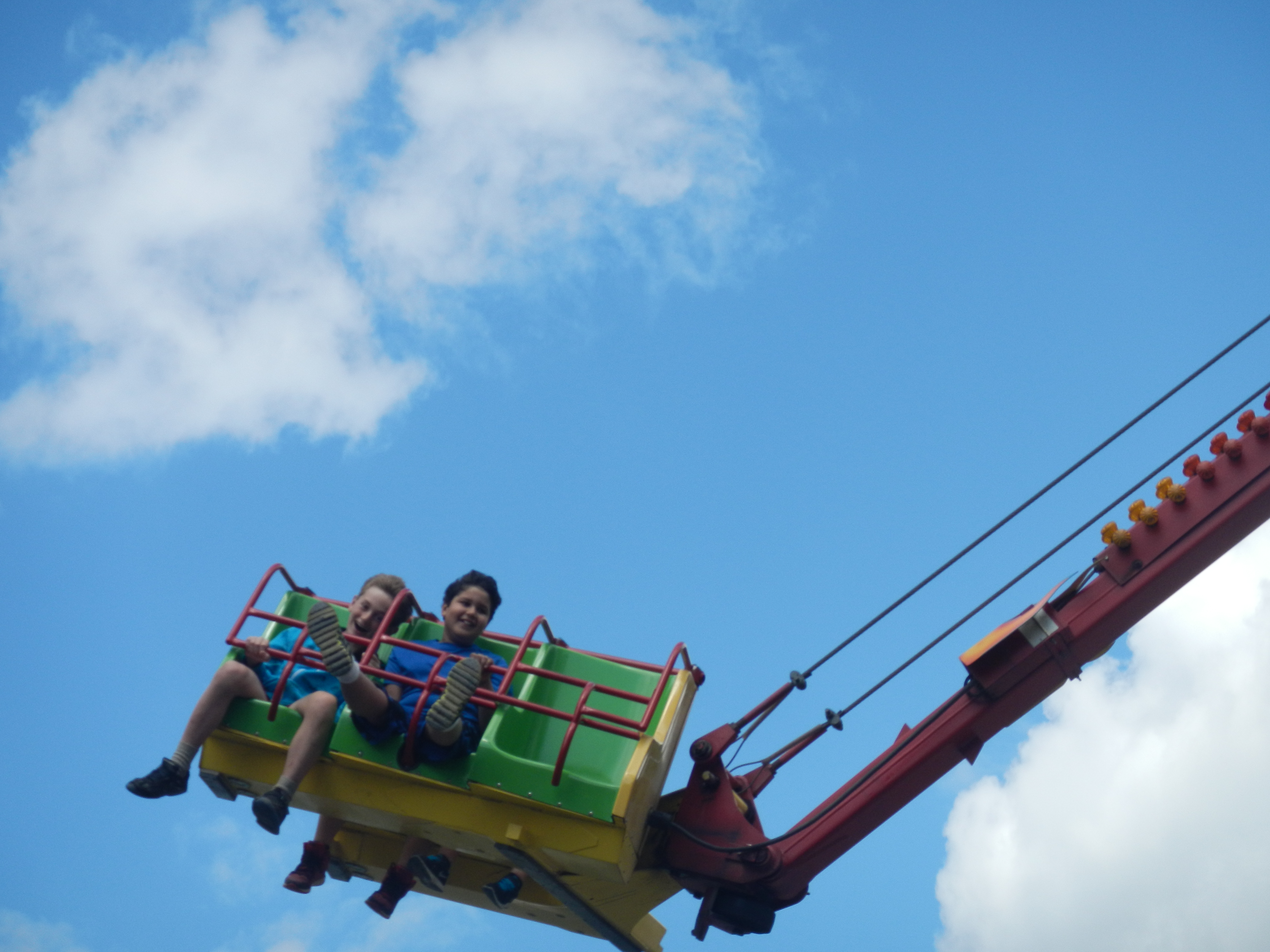 We will be gathering for worship at Knoebels Amusement Park in Elysburg, PA at Pavilion Tent #4 on the third Sunday of August at 10:30am.
Friends, family, visitors are all very welcome to participate. There is NO park admission fee. There is NO parking fee. You need only to pay for ride tickets (for whatever rides you may wish) and any food you may wish to purchase there.
Schedule at the Park
10:00am - begin to gather at Pavilion Tent #4
10:30am - worship at the pavilion
11:00am - rides and water park open
12:00noon - lunch at Pavilion Tent #4
8:00pm - water park closes
9:00pm - park closes
Worship in the Sanctuary of St. Paul's on August 18
For those who are unable to journey with us to Knoebels, we are planning to have a worship service in our sanctuary at 9:25am.
Previous Year's Photos
To view photos from previous year's click on the following links:
Knoebels 2016 - Facebook Photos
Knoebels 2015 - Website Photos
Knoebels 2015 - Facebook Photos
Knoebels 2014 - Website Photos
Knoebels 2014 - Facebook Photos