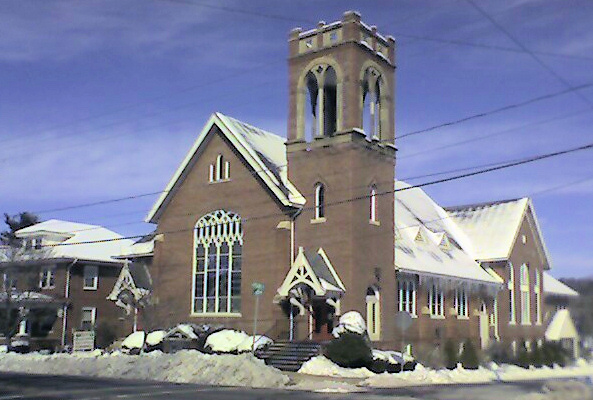 Snow Cancellation
In the event of snow, ice, or other severe weather, check this page for possible cancellations and postponements.
Snow/Weather Cancellation Status:
Sunday, January 19, 2020 - Worship & Sunday School - AS SCHEDULED
The Snow Cancellation Page was Last Updated:
Sunday, January 18, 2020 at 11:00pm
To get text message and/or e-mail alerts for cancellations, please give your contact information to the office secretary at office@sprucc.org or 610-621-5770.
~~~
Previous Cancellations, Postponements, and Announcements:
Sunday, December 1, 2019 - Worship & Sunday School - CANCELLED
Due to expected freezing rain and concern for safety

Youth Group Bonfire - Saturday, November 23, 2019 - POSTPONED
(Due to the forecasted heavy rain for Saturday evening, the youth group bonfire is being postponed. The new date/time has not yet been scheduled. That new date and time will be determined at the next youth group meeting).
~~~
This web page will be the best place to check for cancellations. However, if you do not have internet access, the following are additional options for cancellation information.
For cancellations of Sunday morning worship, we will endeavor to change the message of the church's answering machine: 610-621-5770
For worship cancellations, we will also endeavor to contact the below TV and radio stations. However, they have informed us that they may or may not announce the cancellations over the airways, depending on a number of factors, including the severity of the storm, the number of cancellations, and other information and programming that they may wish to broadcast.
WFMZ - TV Channel 69 - www.WFMZ.com online Storm Closings
WRFY 102.5 FM
WRAW 1340 AM
Note:
WGAL - TV Channel 8 - We are no longer using WGAL, due to limitations they have placed for posting church cancellation information.