Local Ecumenical Mission Outreach
Our ecumenical mission outreach refers to those ministries which we do in inter-faith coorporation with our churches in the area.
Mind, Body, & Spirit Club (MB&S) - After School Kids' Program
Conrad Weiser Food Pantry - Food Distribution to Those in Need
Reading Berks Conference of Churches (RBCC)/Transformative Solutions Network (TSN)
Western Berks Shepherding Ministry
Robesonia Community Blood Drive
CROP Walk - Fighting Local & Global Hunger
Church Caregiving for the Elderly - Resources to Help
Aging in Place
Daily Living
Social Isolation
Fall Prevention for Seniors
Community Vacation Bible School (VBS)
Blue Marsh Project
A Combined Mission Project with Zion UCC (Womelsdorf)
Saturday, May 15 at 10:00am
This is a combined mission project with Zion UCC of Womelsdorf. We are excited to be working together to better our community! The date and time for the Blue Marsh Project will be Saturday, May 15 at 10:00 am. We will be meeting at the Visitor Center and will then be escorted to the Day Use area. We will be installing a walking path at the sensory garden area. If we have enough people, we will help mulch around the snack bar area too. Please respond to the church by email (office@sprucc.org) or by calling 610-621-5770 so that we know how many people will be in our party. We will then let Blue Marsh know how many will be coming. Please pass this information along to anyone you think may be interested! It should be exciting, and will give everyone a good feeling about doing some mission work. We hope to see you there!
Things to bring or keep in mind; water bottle, mask, closed toed shoes, and maybe some gardening gloves.
If on Saturday, you are feeling sick or have been exposed, we would love for you to stay at home and keep yourself and others healthy!
Conrad Weiser Ministerium
The Conrad Weiser Ministerium is composed of the churches and faith groups within the Conrad Weiser School District. The pastors and priests from our churches hold monthly meetings to plan, coordinate, converse, and give mutual support.
Some of our Conrad Weiser Ministerium activities include:an annual combined community Thanksgiving Eve worship service; Wednesday afternoon combined community worship services during the season of Lent; the annual Conrad Weiser baccalaureate worship service; Mind, Body, & Spirit Club (MB&S) after school program at Conrad Weiser West Elementary; and support of the Conrad Weiser Food Pantry, and Community Blood Drive.
Conrad Weiser Food Pantry
St. Paul's UCC supports the Conrad Weiser Food Pantry through our donations of food and time, as well as through special monetary offerings. We take a special collection of nonperishable food and household supplies during our annual Harvest Home worship service each fall.
For more information about the Conrad Weiser Food Pantry, please contact a member of the Mission Committee or the church office at 610-621-5770 or office@sprucc.org.
IMPORTANT NOTICE
The distribution will be drive-thru to protect food recipients and volunteers.
How To Support the Food Pantry during the COVID-19 Pandemic
At this time, food items are prepackaged by Helping Harvest. That being said, financial gifts are the best way to give at this moment, either to Conrad Weiser Food Pantry or Helping Harvest. You can make a secure online donation by clicking on this
online giving link
, and simply indicated in the "Special Mission" line "CW Food Pantry" or "Helping Harvest." You can also mail a contribution to St. Paul's UCC; 301 West Penn Ave; Robesonia, PA 19551, and indicate "CW Food Pantry" or "Helping Harvest" in the memo line.
If you are interested in donating physical items, it is best to take the food directly to Helping Harvest so it can be distributed in a timely manner.
Items being accepted at the Conrad Weiser Food Pantry are ones without expiration dates, paper goods, soaps, etc. Since the Food Pantry is not distributing their own food at this time, they don't want donations to expire on their shelves when it could go to the hungry now.
Vacation Bible Study (VBS)
Monday, June 13, 2022 to Thursday, June 16, 2022 from 5:30 - 8:00pm
Vacation Bible School is coming! This joint event, sponsored by the churches of St. Paul, Zion and St. Daniel, will take place the second full week in June. It will be an evening event that starts at 5:30pm and concludes at 8:00pm at St. Paul's Church. This year's program is entitled Discovery on Adventure Island. Youth from 3 years old and up to about age 11 (those entering 6th grade in the fall) are invited to attend.
Discovery on Adventure Island VBS invites everyone to explore the ways that God's great light shines in the world, and shows them how they can reflect that light in their own lives. From a whimsical lighthouse on an enchanted island, Explorers (the children) are guided by a Lighthouse Keeper on an exciting quest to find five mysterious Infinity Lanterns (Love, Trust, Faith, Joy, Hope) to help light their way. Using map coordinates from their Reference Book (the Bible), children discover clues to finding each Lantern while learning how God's light shines in the lives of familiar biblical characters in Old and New Testament stories.
To register for this event please click on the this Discovery on Adventure Island VBS link. It will take you to pdf registration form. Please fill it out, print it and send it to: St. Paul's UCC, 301 W. Penn Avenue, Robesonia, PA 19551. You may also save the completed form on your computer and email it to the church at office@sprucc.org. If you have any questions, don't hesitate to contact the church. Leave a message if no one answers and the VBS director, Geri Gammel, will call you back.
PLARN: Plastic Bag Yarn
Plarn is made by cutting plastic grocery bags into strips, which are then strung together into a single long strand, and then rolled into a ball like yarn. Plarn can be used to make many items. It can be crocheted, knitted, or connected together in many ingenious ways. Apparently plarn has been around for at least a decade. It is unknown who first thought of the idea.
St. Paul's and Zion will be making plarn and then crocheting the plarn (with big crochet hooks) to form 6' x 2.5' mats. These mats will be used by the homeless for bedding. According to inhabitat.com, "knitted or crocheted plarn mats create a barrier between a person's body and the ground, which helps retain body heat. Plastic is less attractive to bugs than textiles. And when the mats get dirty, it's easy to hose them off and dry them. Since plastic is lightweight, plarn mats are more portable than heavier padding. At the same time, they keep plastic bags out of landfills."
If you are interested in helping with this service project, please tell Rev. Mary Etta. Each month there will be an in-person session to work together or receive instruction on how to do the different phases of the project. The in-person session will take place each month on the fourth Tuesday from 12:30-2:00pm. Upcoming events are May 24, June 28, July 26, August 23.
Please continue to bring clean, good condition plastic grocery bags to church and place them on the stage in Miller Fellowship Hall. Thank you!
Reading Berks Conference of Churches (RBCC)/
Transformative Solutions Network (TSN)
The purpose of Reading Berks Conference of Churches (RBCC) is to serve the cooperative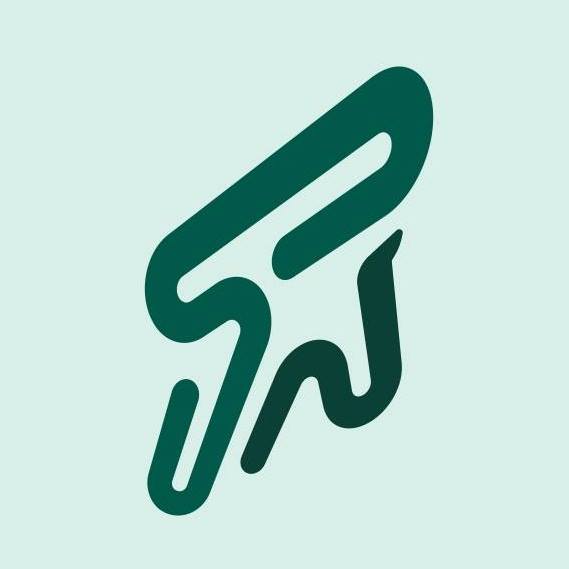 interests of the Body of Christ in Berks County. As a unifying organization for the Christian churches of the county, they engage in activities to connect, learn, and minister to the community, giving witness to the value of what can be accomplished when churches are united in one spirit and working together.
Christmas at the Jail:
The RBCC/TSN has a Chaplaincy program at Berks County Jail & Berks Heim. Every Christmas (through donations from churches and individuals) the Chaplains at Berks County Jail make sure each inmate receives a Christmas Care Package, which includes a 1.55oz chocolate bar. This year they are in need of 30 boxes of 36 (1.55oz) Hershey bars (a total of 1080 candy bars). You can help by donating a box of 1.55oz Hershey bars (boxes sell for $25.00 at Sam's Club). Boxes of bars must be delivered to the RBCC/TSN office by November 30, 2020. If you would like to donate a box of Hershey chocolate bars, please contact the church office by phone at 610-621-5770, or by email at office@sprucc.org.
Western Berks Shepherding Ministry
Description Coming Soon
Robesonia Community Blood Drive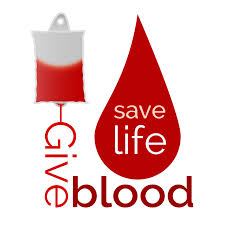 St. Paul's UCC, St. Fancis de Sales Roman Catholic Church, St. Daniel's ELCA, and Trinity ELCA share together in a community blood drive in Robesonia through the Miller-Keystone Blood Center. We host about four blood drives a year, rotating to each of our different churches. We invite you to come give a pint and give the gift of life. As Christ sacrificed of his own blood that we might have everlasting life, we are invited to sacrifice of ourselves - giving the gift of life, sharing the hope of Christ.
"This is my commandment, that you love one another as I have loved you. No one has greater love than this, to lay down one's life for one's friends." (John 15:12-13).
For more information about the Blood Drive, to make a donation appointment, and/or to help with the refreshments please contact Terry Pastor (the blood drive coordinator for St. Paul's UCC). Appointments are encouraged; walk-ins are welcome.
Robesonia Blood Drive -

2022 Schedule
The Robesonia Community Blood Drive takes place once a quarter, and rotates among the four Robesonia churches. Our blood drive is done through the Miller-Keystone Blood Center.
To help with refreshments on the month that St. Paul's hosts, please contact Terry Pastor (our Blood Drive Coordinator) or the
Mission Committee
.
For more information or to schedule an appointment to donate, please contact Terry Pastor or
call 1-800-223-6667 or schedule online at www.giveapint.org.
Blood Drive Schedule
Please check this site for updates to the blood drive schedule. The following is the listing of the month and location for the upcoming schedule:
Wednesday, April 20, 2022 from 2:00-7:00pm -
Cancelled
at St. Francis deSales Catholic Church, Robesonia
Saturday, June 18, 2022 from 8:00am-1:00pm
at St. Paul's UCC, Robesonia
Tuesday, September 20, 2022 from 2:00-7:00pm
at St. Daniel's Lutheran Church, Robesonia
Thursday, December 1, 2022 from 2:00-7:00pm
at Trinity Lutheran Church, Robesonia
CROP Walk
CROP Hunger Walks are community-wide events sponsored by the ecumenical faith-based organization Church World Service (CWS) and organized by local congregations or groups to raise funds to end hunger at home and around the world.
CROP Hunger Walks help to support the overall ministry of Church World Service, especially grassroots, hunger-fighting development efforts around the world. In addition, each local CROP Hunger Walk can choose to return up to 25 percent of the funds it raises to hunger-fighting programs in its own community. St. Paul's UCC generally participates in the Reading-Berks CROP Walk, which benefits our local Greater Berks Food Bank. Our walk usually takes place in October. Watch our website for the date and information about the next CROP Walk.
CROP Hunger Walks help to provide food and water, as well as resources that empower people to meet their own needs. From seeds and tools, to wells and water systems, to technical training and micro-enterprise loans, the key is people working together to identify their own development priorities, their strengths and their needs something CWS has learned through some 68 years of working in partnership around the world.
CROP began in 1947 and the CROP Hunger Walks began in 1969. For more about the history of the Crop walk, click on this CROP Hunger Walk information link.
Resources to Support Our Local Senior Community
Over the course of our lives, many of us begin to experience mobility limitations, physical impairments and cognitive changes. Other needs arise as well in the midst of global pandemic.
Not every senior has a family member to lean on, which makes it more important for those in the church community to step up in a big way.
Here is a quick list of resources:
Aging in Place:
Pitch in to ensure the home of a senior who is aging in place is free from hazards.
Common In-Home Injuries for Seniors and How to Prevent Them
11 Low-Cost, DIY Aging in Place Modifications
4 Questions to Ask About Senior Safety At Home
Daily Living:
The activities of daily living (e.g. eating, bathing, and dressing) are challenging without assistance.
5 Tasks Seniors Need Help With the Most
18 Easy and Healthy Meals for Seniors
Protective Face Masks: Resources on Making and Wearing Them
Locating Transportation Services for Seniors
Social Isolation:
Unfortunately, social isolation has been linked to several physical and mental health issues in seniors; here are ways to help prevent this.
Easy Ways to Help Seniors Stay Social
How to Avoid Loneliness and Social Isolation for Seniors
What to Put in a Care Package for Seniors
Tips to Help Seniors Boost Physical and Mental Health During Quarantine
For more information please contact Beverly Nelson at beverly@standupforcaregivers.org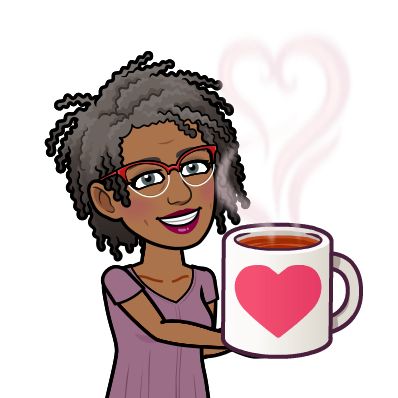 Fall Prevention for Seniors:

NEW!
In an average year, 3 million older Americans go to the Emergency Room (ER) after a fall. That's nearly 30% of American seniors. SingleCare, an organization that provides access to affordable healthcare services, has created a medical review guide to provide important tips and resources for seniors and their caregivers to stay safe.
This guide includes:
Statistics on senior falls
Causes of senior falls, as well as fall prevention strategies
Questions to ask a doctor about a senior's risk of falling
Fall risk assessment for seniors
To learn more about fall risk assessment and strategies for fall prevention in seniors, please review SingleCare's newly published piece entitled Fall Prevention for Seniors.
For more information please contact Sarah Breckon at sbreckon@singlecare.com.