In Loving Memory of
Kathryn L. Lutz
May 20, 1923 -- May 28, 1997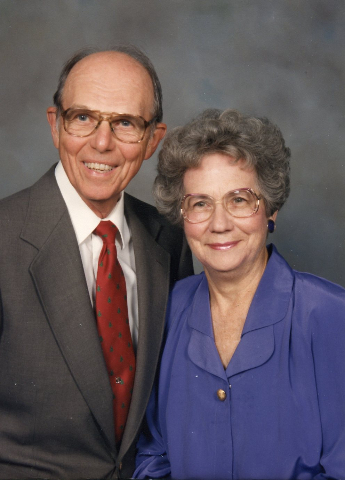 Our sister in faith, Kathryn L. Lutz, 74 years old, a resident of Robesonia, and member of St. Paul's United Church of Christ in Robesonia, died on May 28, 1997.
She is survived by her husband, William G. "Bill" Lutz. They were married in 1943.
She is also survived by a daughter, Beverly K., wife of the Rev. Larry Grunden, of Miamisburg, OH; a son, Sherwood S. "Woody" Lutz, of Canonsburg, PA; 6 grandchildren: Peter Muthard, Emily Stelzer, John Thomas Fahnestock, Gregory Lutz, Matthew Lutz, and Samantha Lutz; and 13 great grandchildren.