In Loving Memory of
James W. Clay
November 11, 1923 -- January 29, 2014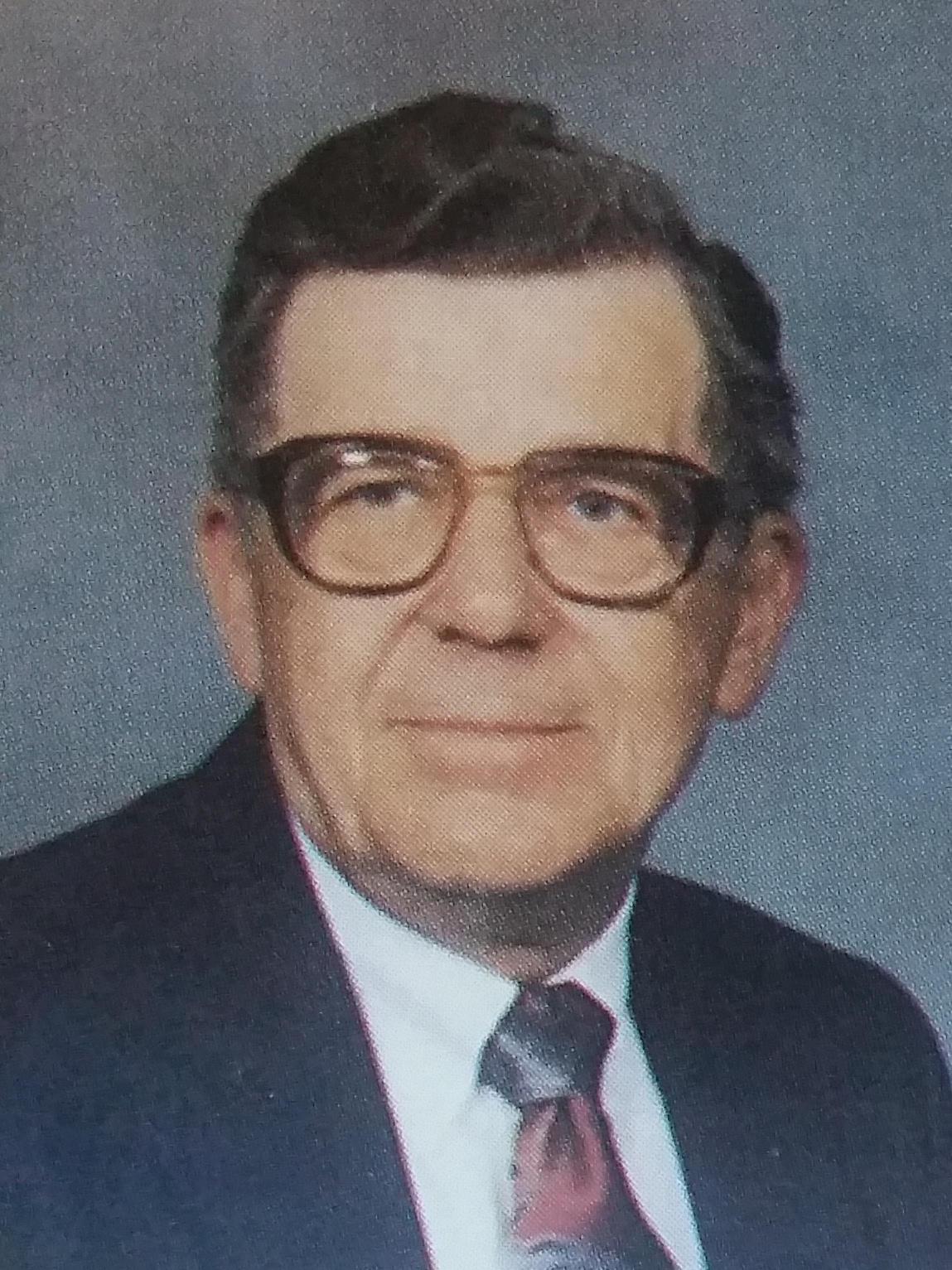 Our brother in faith, James W. Clay, age 90, of Womelsdorf and formerly of Robesonia, a member of St. Paul's UCC, Robesonia, passed away Wednesday, January 29, 2014 at The Reading Hospital and Medical Center.
Born in Robesonia, on November 11, 1923, he was the son of the late William and Dorothy (Wenrich) Clay. He was a graduate of Robesonia High School and a graduate of Wyomissing Polytech.
His wife, Arlene F. (Koch) Clay died in 1989. He was also predeceased by a son, Terry L. Clay in 1986.
He is survived by his companion, Priscilla A. Graeff, Womelsdorf; two sons, Jimmie L. Clay husband of Angela "Katie", Robesonia; and Scott L. Clay husband of Luanne, Womelsdorf; a brother, William "Sonny" Clay, Reading; two sisters, Martha Lutz, Reading; and Sarah Spayd, Shillington; three grandchildren, Michael A. Clay; Katie E. Clay; and Heather A. Innes, wife of Gregory Innes; and three great grandchildren.
James was a U.S. Army Veteran of WWII, serving both in the Pacific and Europe theaters in the 86th Division of General Patton's 3rd Army.
He the owner & operator of the J & A Tavern in Robesonia from 1966 to 1987.
He was a Past Master of the Williamson Lodge #307 F. & A.M., Womelsdorf; served as Treasurer of Robesonia Borough for 50 years; served on the Board of Heidelberg Cemetery; served on Conrad Weiser School Board; and was a Steward of the Robesonia Fire Company.
A Memorial Service will be held Saturday, February 1st at 11:00am in St. Paul's U.C.C., Robesonia, with the Rev. Dr. Benjamin Motz officiating. Visitation with the family will be Saturday from 10:00 to 11:00am at the Church with a Masonic Service at 10:45am. Interment will take place at the Heidelberg Cemetery, Robesonia.
In lieu of flowers, memorial contributions may be made to St. Paul's UCC; 301 W. Penn Ave.; Robesonia, PA 19551.
Visitation: Saturday, February 1 from 10:00-10:45 a.m., at St. Paul's UCC, Robesonia
Masonic Service: Saturday, February 1 at 10:45 a.m., at St. Paul's UCC, Robesonia
Memorial Service: Saturday, February 1 at 11:00 a.m., at St. Paul's UCC, Robesonia
Internment: Private, at the Heidelberg Cemetery, Robesonia
Prayers of Thanksgiving & Remembrance: Sunday, February 2
during the 10:30 a.m. Worship Serivce, at St. Paul's UCC, Robesonia