In Loving Memory of
Clarence A. Koch
March 4, 1930 -- November 19, 2016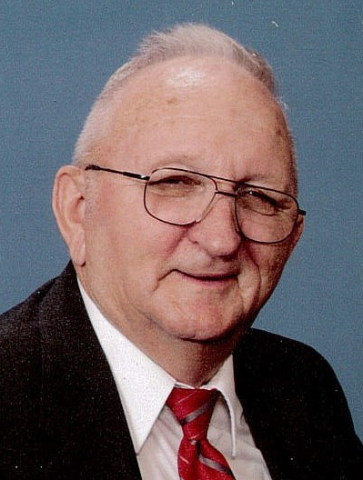 Our brother in faith, Clarence A. "Tiny" Koch, age 86, of Heidelberg Township, a member of St. Paul's UCC in Robesonia, died Saturday, November 19, 2016 at The Reading Hospital and Medical Center.
He was the husband of Dorothy I. (Barr) Koch. They had shared a marriage of sixty five years.

Clarence was born in Wernersville on March 4, 1930. He was the son of the late Adam H. and Helen (Fitterling) Koch.
Surviving in addition to his wife are two sons; Tommy A. Koch of Heidelberg Township, and Wayne S. Koch of Windham, NH. A son, David J. Koch died in July 2008.
Clarence was blessed with four grandchildren; Gillian, Morgan, Andrew, and Kirsten.
Also, surviving are two brothers: Barry Koch of South Heidelberg Township, and Ronald Koch of Sinking Spring.
Clarence was a life member of the following; Williamson Lodge #307 F.& A.M., Pioneer Hose Fire Company, Womelsdorf V.F.W., and Womelsdorf Rod & Gun Club. He was a member of the Pioneer Beneficial Association of Robesonia.
Clarence served his country in the United States Army during the Korean Conflict.

Clarence was a constable in Heidelberg Township from 1962 to 1968. He was a police officer in Robesonia and Heidelberg Township from 1961 to 1970. Clarence retired in 1992 as a truck driver from the former Reading Tube Company now known as Cambridge Lee.

Memorial services from Kirkhoff Funeral Home; 260 North Main Street; Bernville, PA 19506 on Friday, November 25 at 11:00am with the Reverend Robert Argot officiating. Inurnment at the Heidelberg Cemetery. Family will received friends on Friday 10:00am until time of service.
Dates & Times:

Visitation: Friday, November 25 from 10:00am-11:00am,
at Kirkhoff Funeral Home, Bernville
Funeral Service: Friday, November 25 at 11:00am,
at Kirkhoff Funeral Home, Bernville
Internment: Friday, November 25,
at Heidelberg Cemetery, Robesonia
Prayers of Remembrance: Sunday, December 4 during the 10:25am Worship Serivce,
at St. Paul's UCC, Robesonia