In Loving Memory of
Donna D. (Bingaman) Eckert
March 30, 1950 -- November 25, 2017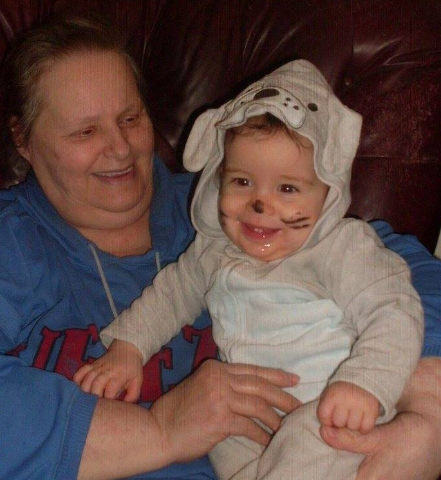 Donna with grandson, David Our sister in faith, Donna D. (Bingaman) Eckert, 67, formerly of Robesonia, and member of St. Paul's United Church of Christ in Robesonia, died the morning of Saturday, November 25, 2017 in her Reading residence surrounded by her family, where she lived with her daughter, Bridget, and her two grandsons, Jacob and David.
She was born on March 30, 1950 in Reading, and was predeceased by her parents: father, Donald D. Bingaman; mother, Lucy M. (Hoffman) Bingaman; and step-mother, Lorraine Bingaman.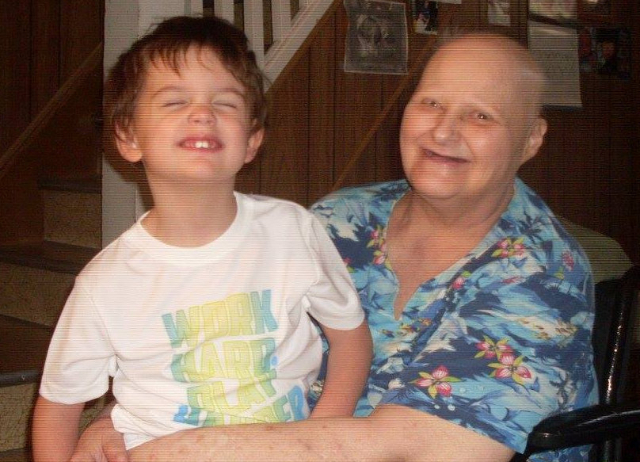 Donna with grandson, Jacob She is survived by a brother, Douglas D. Bingaman, husband of Donna J.; Muhlenberg Township. In addition, she is survived by her three children: Christopher J. Eckert, husband of Denise R., West Lawn; Bridget A. Eckert, Reading; and Matthew W. Eckert, husband of Tabitha A. of Laureldale; and 8 grandchildren.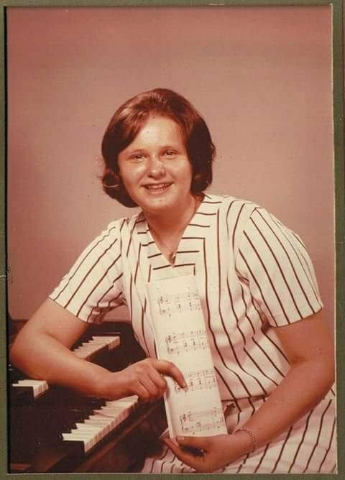 Pictured to the left is a photo of Donna from high school after she had finished taking piano and organ lessons.
Services are private, are being officiated by the Rev. Dr. Benjamin Motz, and are entrusted to: Stitzel Family Funeral Home & Crematory; 3300 Kutztown Road; Laureldale, PA 19605; 610-929-3693.

Donations may be made to: Pancreatic Cancer Research-Lustgarden Foundation; 415 Crossways Park Drive; Suite D; Woodbury, NY 11797.
Online condolences may be made at www.stitzelfamilyfuneralhomes.com.
Dates & Times:

Memorial Service: Private - Tuesday, January 2, 2018
Prayers of Rememberance: Sunday, December 10, 2017 during the 10:25am Worship Service
at St. Paul's United Church of Christ in Robesonia