H

o

l

y

H

u

m

o

r

S

u

n

d

a

y
Sunday, April 12, 2015 at 10:30am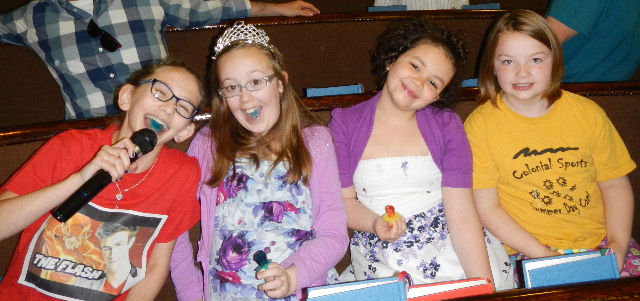 Holy Humor Sunday is an opportunity to let our hair down - way down - with a very upbeat and fun service, following the somber season of Lent. It is a day of humor and light-hearted fun.
Our 2015 theme for Holy Humor Sunday was "From Zeroes to Heroes." We invited the youth to design bulletin covers. We had cartoons in the bulletin, humorous interruptions, special decorations, unique way of collecting offering, special anthem, and more.
Adults and youth alike were invited to come dressed that Sunday as a hero. Some came wearing a super hero outfit, t-shirt, cape, or necktie. Others came wearing the colors associated with them (i.e. green for the Hulk, or red, white, and blue for Wonder Woman).
Your hero did not need to come from the pages of a comic book. You might have a real life hero, such as Abraham Lincoln or Mother Teresa. Or, your hero might be an EMT, firefighter, police officer, U.S. naval officer, etc. Or, you might have a favorite Biblical hero: King David, Queen Esther, Ruth, Joseph and his many colored coat, Phoebe, or Samson.
Photos from during the Junior Sermon: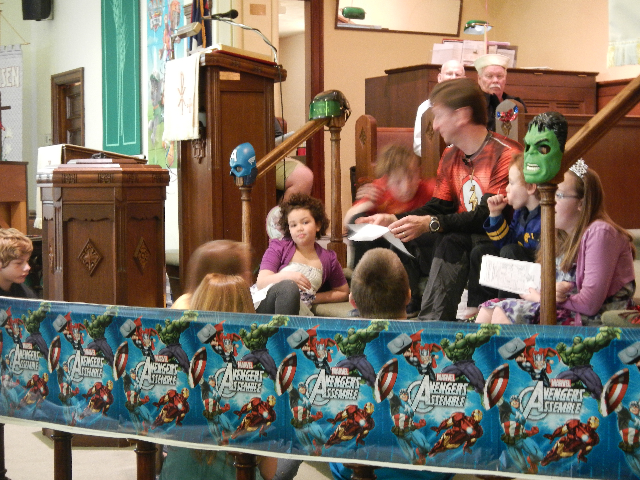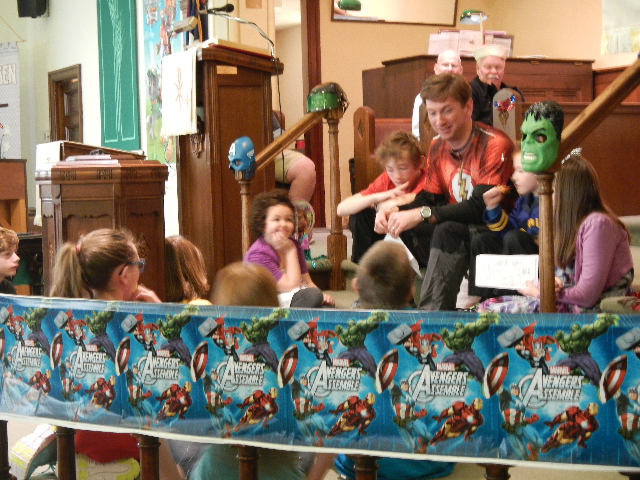 The sanctuary was decorated with balloons and hero related decorations: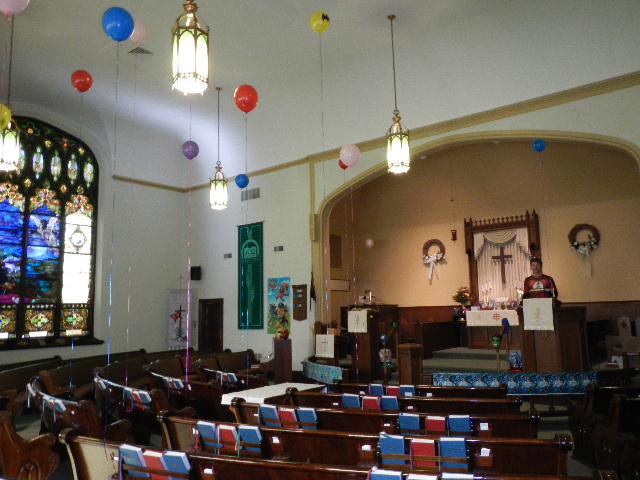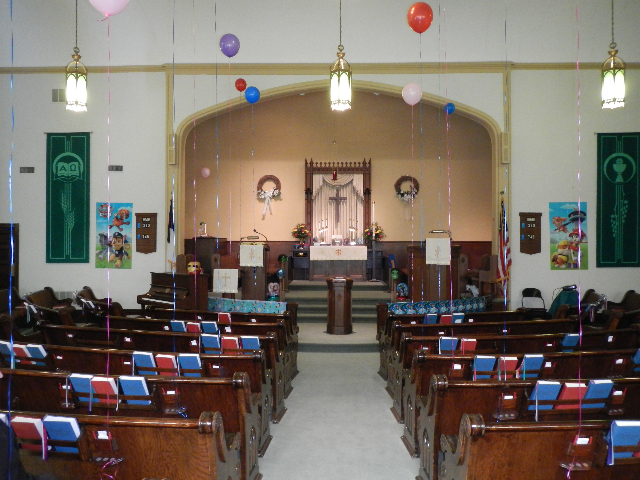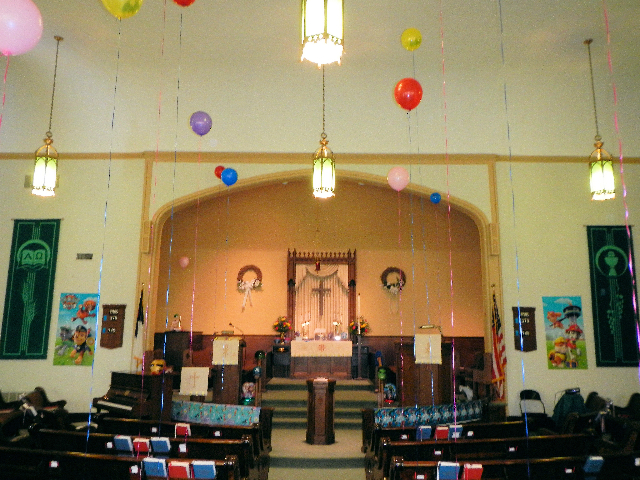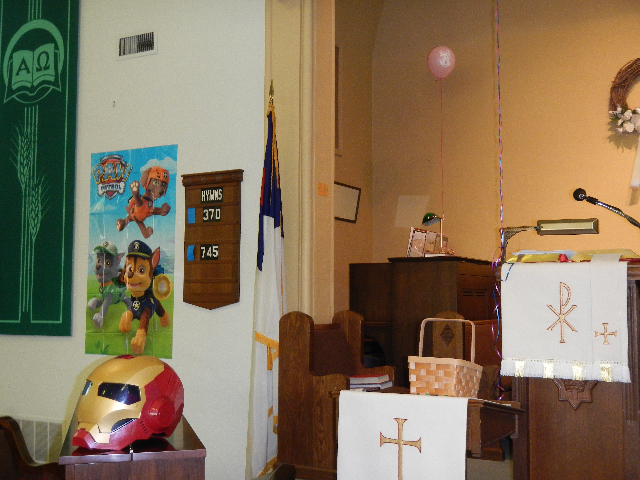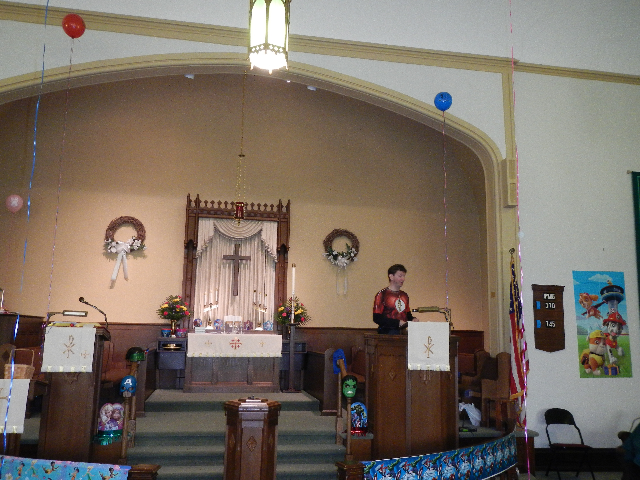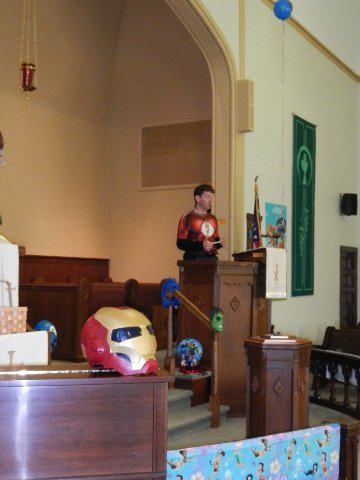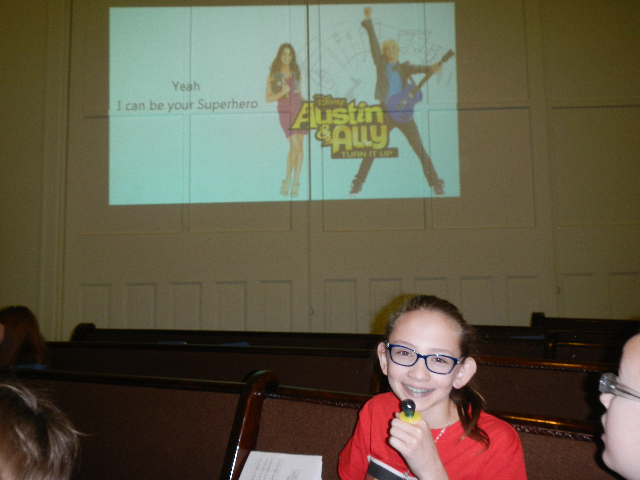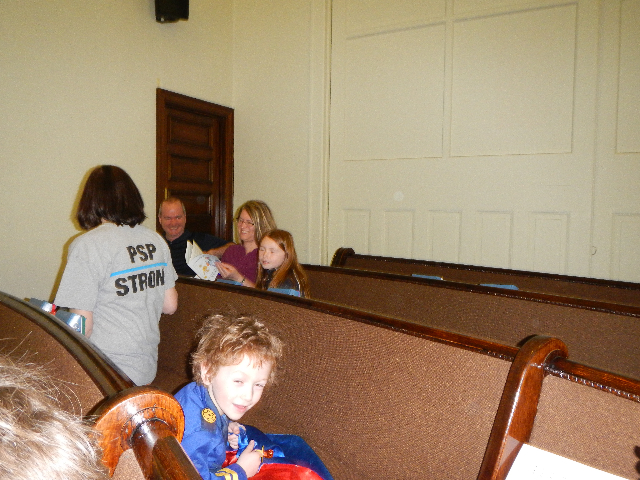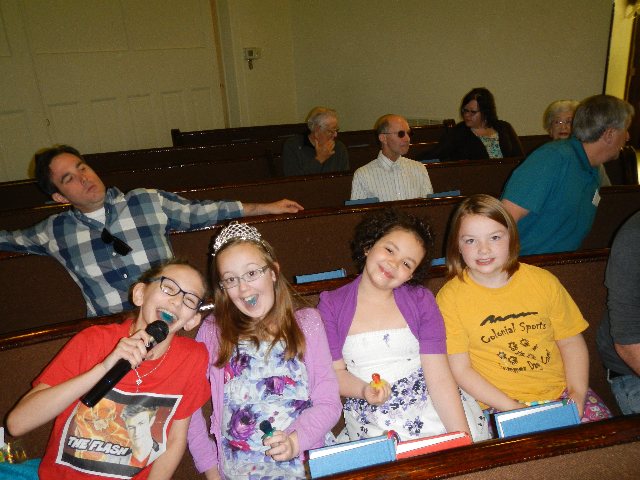 We also shared in the joy of baptisms during this worship service: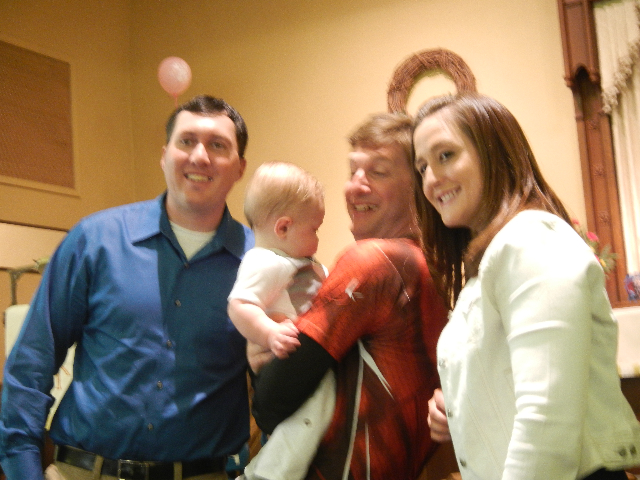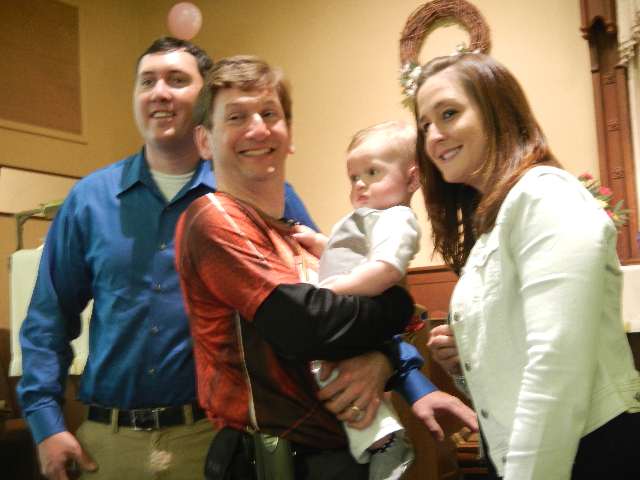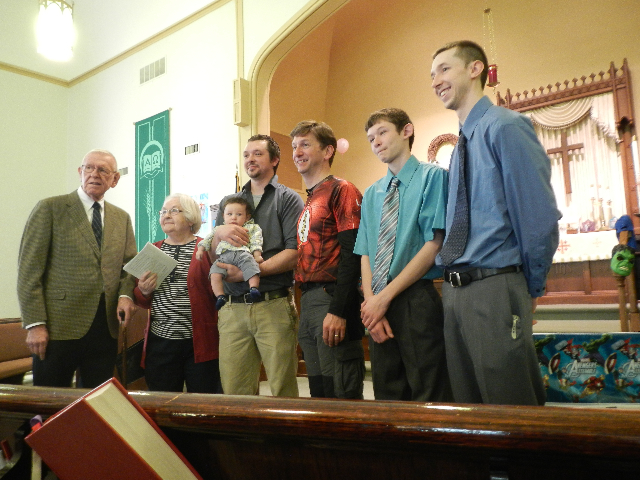 Next year's Holy Humor Sunday will be celebrated on Sunday, April 3, 2016 at 10:25am. Click on this Holy Humor Sunday link for more information about next year's theme.
Holy Humor Sunday shares its roots with that of April Fool's Day. When Jesus rose from the dead on Easter Sunday, he defeated death, and in doing so the Great Deceiver (i.e. the Devil) was deceived - bested by the best trick ever. From deceiving the Great Deceiver on Easter, April Fool's Day came to be celebrated on April 1st, and Holy Humor Sunday came to be most commonly celebrated on the Sunday following Easter Sunday.
Last year our theme was: "A Childlike vs a Childish Faith." You can view pictures from last year by clicking on this 2014 Holy Humor Sunday link.
The 2016 theme was: "Come Fishing!" You can view pictures from that worship service by clicking on this 2016 Holy Humor Sunday link.