In Loving Memory of
Sterling T. Keppley
February 7, 1920 -- October 13, 2014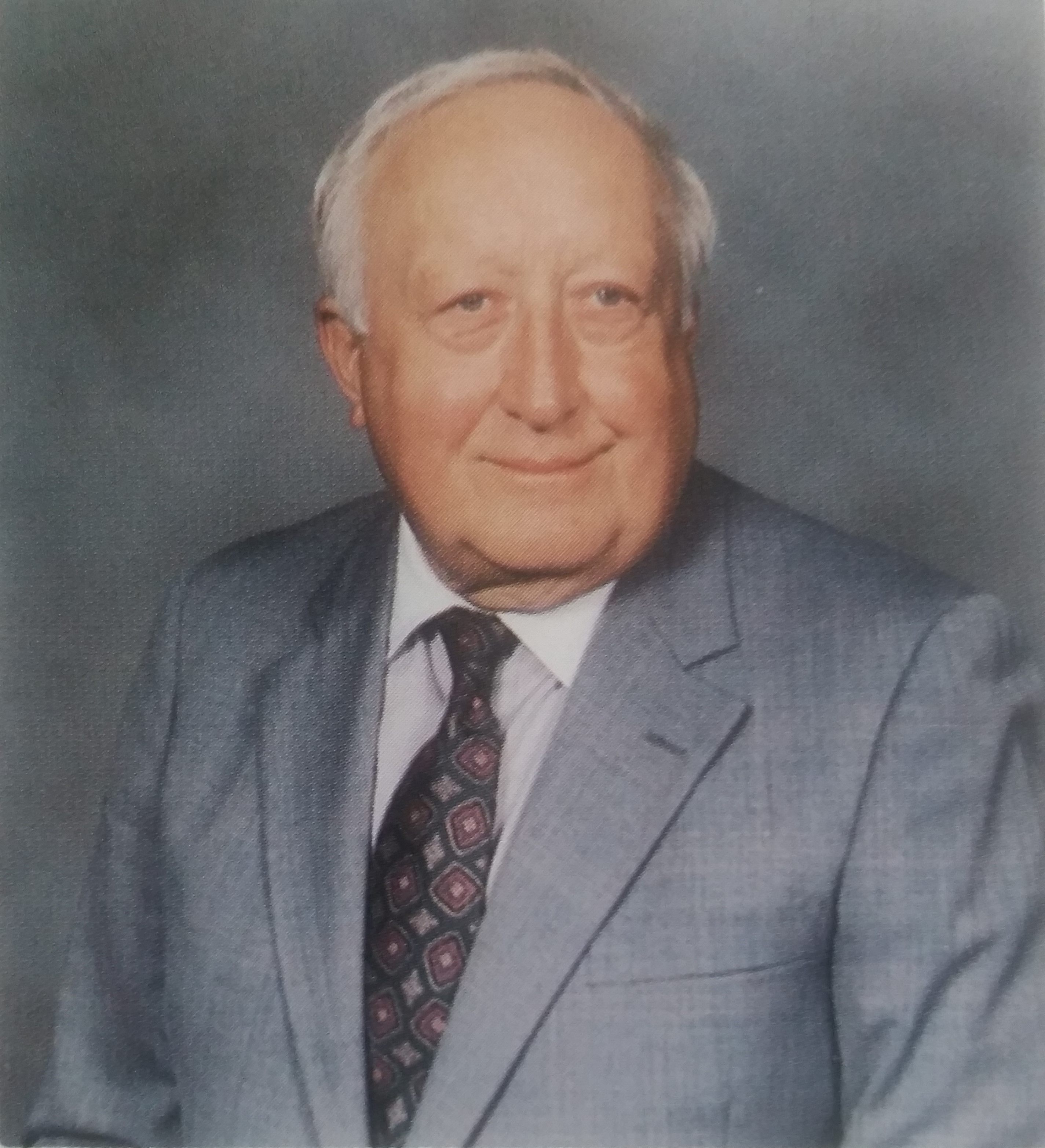 Our brother in faith, Sterling T. Keppley, age 94, a member of St. Paul's UCC in Robesonia and resident of Womelsdorf, passed away in the evening of Monday, October 13, 2014 at The Reading Hospital and Medical Center.
His wife, Betty J. (Schaum) Keppley died in 2005.
Born in Robesonia on February 7, 1920, he was the son of the late Walter and Lillian (Reihl) Keppley.
He was a 1937 graduate of Robesonia High School and later attended Berks County Vocational School.
He was a Sergeant in the U.S. Army Air Corps during WWII, having served in London for three years.
Sterling worked at the Berkshire Knitting Mill for 20 years, and at the Wernersville State Hopsital in maintenance for 10 years.
He served on the Consistory of St. Paul's UCC for over 20 years. He was an ordained deacon and ordained elder of the church.
He served on the Womelsdorf Borough Council for 21 years, served on the Republican Party of Berks County Committee, was an Assistant Scout Master in Womelsdorf, volunteered with Meals on Wheels, and also volunteered transporting homebound patients to and from appointments.
He is survived by a son, Peter T. Keppley husband of Annette, Womelsdorf; three grandchildren, Darren Keppley; Claire Wanamaker; and Jill Ferrier; and a great granddaughter, Elizabeth Wanamaker.
Services will be held Friday, October 17 at 11:00am in the sanctuary of St. Paul's UCC, Robesonia, with the Rev. Dr. Benjamin Motz officiating. Friends are invited to call Friday from 10:00am to 11:00am at St. Paul's UCC. Burial will be private.
In lieu of flowers, memorial contributions may be made to St. Paul's UCC, 301 West Penn Avenue, Robesonia, PA 19551.
Dates & Times:

Viewing & Visitation: Friday, October 17 from 10:00-11:00 a.m.,
at St. Paul's UCC, Robesonia
Funeral: Friday, October 17 at 11:00 a.m.,
at St. Paul's UCC, Robesonia
Internment: Friday, October 17 at 2:15 p.m.,
at the Heidelberg Cemetery, Robesonia
Prayers of Remembrance: Sunday, October 19
during the 10:30 a.m. Worship Serivce,
at St. Paul's UCC, Robesonia