In Loving Memory of
Norman Carl Unger
December 10, 1932 -- October 22, 2018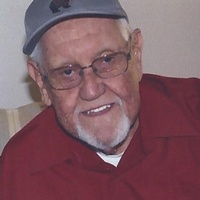 Our brother in faith, Norman Carl Unger, 85, of Robesonia, a member of St. Paul's United Church of Christ in Robesonia, passed away Monday, October 22, 2018 at The Reading Hospital and Medical Center surrounded by family.
He was the husband of Mildred E. (Wagner) Unger, with whom he shared 65 years of marriage on April 4th.
Norman, son of the late Paul A. and Elsie (Bender) Unger, was born in Wernersville. In addition to his wife, he is survived by four children, Carl P. Unger, husband of Denise, Womelsdorf; Terry L., wife of Ronald Bentz, Robesonia; Michael S. Unger, husband of Jeannine, Womelsdorf; and Leann M., wife of Christopher Clark, Myerstown; two sisters, Marie Unger, Sinking Spring, and Anna Gehr, Mohnton; 11 grandchildren; and eight great grandchildren. He was preceded in death by a sister, Ethel.
He was a US Marine, having served during the Korean War.
He retired in 1994, after 20 years with Sonoco Products Co., having previously worked for Clark Equipment for 19 ½ years.
He was a lifetime member of the Robesonia Rod and Gun, and Co-Founder of Bobcat Hunting Camp.
A funeral service will be held at 12:00 noon, Saturday, October 27, 2018 at Lamm & Witman Funeral Home, 243 West Penn Ave., Wernersville, with his pastor, the Rev. Dr. Benjamin Motz officiating. The family will receive friends from 11:00 AM until the time of the service. Burial will be private.
In lieu of flowers, memorial contributions may be made to St. Paul's UCC, 301 West Penn Ave., Robesonia, PA 19551.
Dates & Times:

Viewing: Saturday, October 27 from 11:00am-12:00noon
at Lamm & Witman Funeral Home, Robesonia
Funeral Service: Saturday, October 27 at 12:00noon
at Lamm & Witman Funeral Home, Robesonia
Burial: Private
at Forest Hills Memorial Park, Reading
Prayers of Remembrance: Sunday, November 11, 2018 during the 10:25am Worship Serivce,
at St. Paul's UCC, Robesonia