In Loving Memory of
The Rev. James W. Adam
June 25, 1940 -- October 17, 2011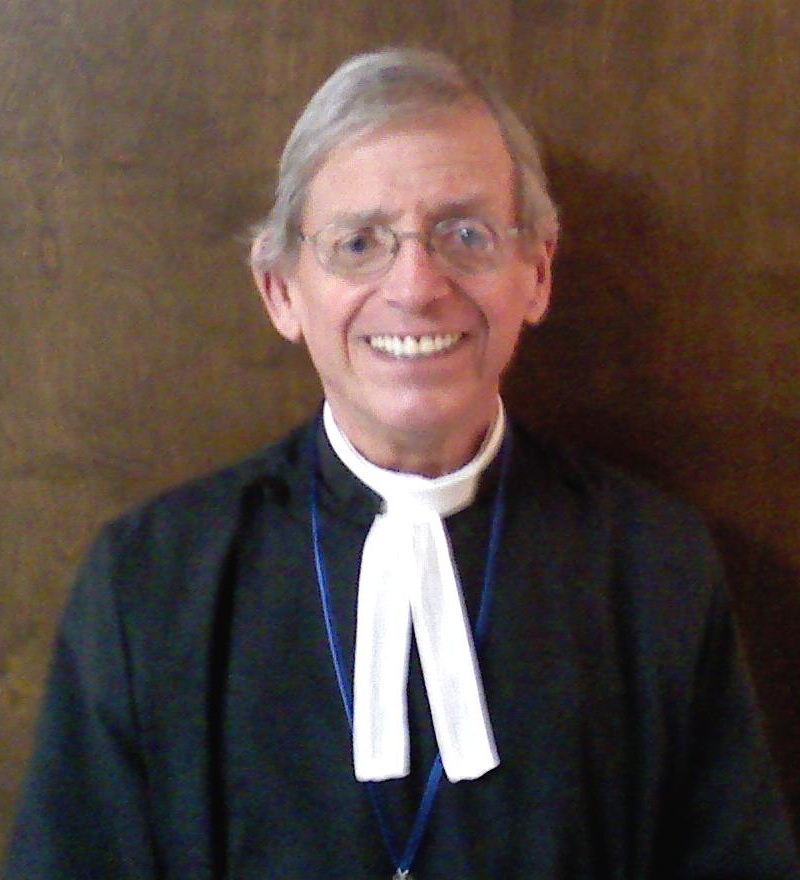 The Rev. James W. Adam was a former Interim Pastor of St. Paul's United Church of Christ. He served as an Interim Pastor here from 2002 to 2004, and then again from October 1, 2009 to October 17, 2011.
The Rev. James W. Adam, 71, of Reading, passed away at 4:54 AM, Monday, October 17th, while in the company of family members at his residence.
James was born in Reading, on June 25, 1940, the son of the late Aaron E. and Dorothy A. (Gehret) Adam.
He was the husband of Ruth N. (Horning) Adam.
Rev. Adam served as pastor at the following churches: United Reformed Church, Needham Market, Suffolk, England, Barnesville Charge, Trinity UCC, Skippack, Old Zionsville UCC, Maidencreek UCC, Blandon, Epler's UCC, Bern Township, Zion UCC, Womelsdorf , St. Stephen's UCC, Reading and twice at St. Paul's UCC, Robesonia and Grace Alsace UCC, Reading.
He graduated from Reading High School and Albright College. He also was a graduate of Andover Newton Theological School, Mass. and Princeton Theological Seminary, NJ.
Rev. Adam was president of the Alumni Association Executive Board of Reading High School and Board of Bethany Children's Home.
He was a member of Maidencreek Church, Blandon.
In addition to his wife James is also survived by a twin sister, Martha Jean Schulz of Avalon, NJ.
He is also survived by Nephew Adam husband of Beverly Schulz, Glen Allen,VA. 2 Nieces Donna wife of Armando Garcia, Centerville, VA., Rachel D. wife of Steven Maygers Sicklerville, NJ. and several great nieces and nephews. He had a great love of dogs and is survived by his dog Aaron and 3 cats Siam, Momma Cat and Big Boy.
A Celebration of Life Service will be held at St. Paul's U.C.C., 301 W. Penn Ave., Robesonia, PA 19551, at 11:00 A.M. on Saturday, October 22nd. Interment private at convenience of the family in Laureldale Cemetery, Muhlenberg Twp.
In lieu of flowers, contributions may be made to St. Paul's UCC at the above address.
Please sign online register at www.sandersfuneral.com