In Loving Memory of
The Rev. James Walter Rogers
September 16, 1931 -- May 29, 2018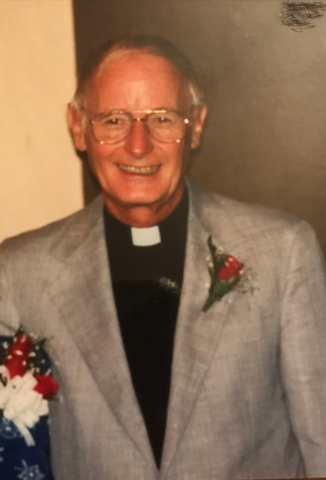 The Rev. James Walter Rogers, 86, formerly of Oley, died May 29, 2018 in Luther Woods Nursing Home in Montgomery County.
James was the husband of Barbara Lucy (Gingras) Rogers, with whom he shared 57 years of marriage.

Born September 16, 1931 in New York City, he was the son of the late Howard and Mary (Lennox) Rogers. James was predeceased by his brother, Harold, and his sisters, Mary and Helen.

He is survived by his children, Beth Lucy Rogers, DDS of Fort Washington and Stephen James Rogers, DPM of East Greenwich, RI.

He is also survived by his three grandchildren, Maxwell Donovan Schopp, Mackenzie Danielle Schopp and Luke Wethington Rogers.

He was a graduate of Brooklyn Polytechnic Institute in New York, New York. He earned his undergraduate degree at Albright College before entering United Theological Seminary in Dayton, Ohio.

Rev. Rogers served as pastor of St. John-Hill, United Church of Christ, Boyertown for 37 years. He retired as Pastor Emeritus in 2003. He was the pastor and mentor of the Rev. Dr. Benjamin Motz.
"The Rev" worked as a substitute teacher for the Oley Valley High School and Vo-Tech during the 1960's and 1970's.

Rev. Rogers was very involved with his community having served as Chaplain for the Boy Scouts of America during the 60's and participated with scout camps at Camp Shikellamy and Camp Mossanton.

He was an active member of the Oley Fire Company and participated as an EMT for many years. He was also an active member of the Oley Valley School Board. He volunteered with the annual Oley Fair and he assisted with numerous infant adoptions.

Services will be private at the convenience of the family. Stitzel Family Funeral Homes & Crematory, Inc. was entrusted with the arrangements. Stitzel Family Funeral Homes & Crematory, Inc.; 423 Main Street; Oley, PA.
For
online condolences
, visit
www.StitzelFamilyFuneralHomes.com