In Loving Memory of
Timothy J. Heiniman
December 26, 1950 -- November 7, 2019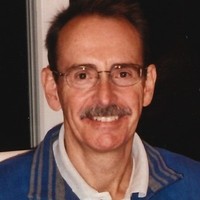 Our brother in faith, Timothy J. Heiniman, 68, of Robesonia, a member of St. Paul's United Church of Christ in Robesonia, passed away peacefully at his home, surrounded by friends and family.
He is survived by his wife, Bonalyn, and his son, Christopher.
Born December 26, 1950 to father Jay A. Heiniman and mother Geraldine F. Heiniman (Gerhart), Tim was truly a Christmas miracle. He grew up with loves for sports, music, and dogs, becoming an avid golfer and keyboard player.
Tim attended Conrad Weiser High School, '69, where he starred in musicals and was a member of the 1968 county championship golf team. He then pursued and attained degrees in accounting and economics from Muhlenberg College, '73, while also playing for the school golf team and joining the Lambda Chi Alpha men's fraternity.
Following college, Tim worked for Price Waterhouse & Cooper, while also playing music on the side. After growing tired of the accountant lifestyle, while unilaterally gaining a stronger passion for music, Tim decided to play keyboards full time. He performed all over the country with numerous bands and truly loved his time on the road, making life-long friendships.
A visionary, Tim then started an entertainment & booking agency, Heiniman Productions, which he ran successfully for over 30 years and booked some of the biggest names in the music business, from oldies such as Chubby Checker, to current stars such as Jason Aldean. Tim also started his own band, The Tim Heiniman Dance Band, which he co-led with his wife Bonnie, Tim and Bonnie performed on stage together for nearly 20 years, dazzling audiences and making themselves known as one of the best groups in the area. The two were married 28 wonderful years.
For all his career accolades, Tim believed his greatest accomplishment came as a father to his son, Chris; coaching him in youth soccer, guiding him to achieve scholastic distinctions, and raising him to love the game of golf. The two played together nearly every weekend, a tradition Tim once shared with his father, Jay.
When not on the golf course, Tim could be found in town, happily walking his dog, Chelsea. He was extremely caring, tactfully engaging, and had the best sense of humor, known to all.
A funeral service will be held at 11:00AM, Monday, November 11, 2019 at Lamm & Wittman Funeral Home, 243 West Penn Avenue, Wernersville. A viewing will be held from 10:00AM, until the time of services. Burial will be in Pleasant View Cemetery, Sinking Spring.
In lieu of flowers, donations can be made in his name to the Humane Society of Berks County, 1801 North 11th St., Reading, PA 19604 and/or Animal Rescue League of Berks County, 58 Kennel Rd., Birdsboro, PA 19508.
Online condolences may be made at www.lammandwitman.com.
Dates & Times:

Viewing: Monday, November 11, 2019 from 10:00am-11:00am
at Lamm & Wittman Funeral Home, Wernersville
Funeral Service: Monday, November 11, 2019 at 11:00am
at Lamm & Wittman Funeral Home, Wernersville
Burial: Monday, November 11, 2019 after the Funeral Service
at Pleasant View Cemetery, Sinking Spring
Prayers of Remembrance: Sunday, November 17, 2019 during the 10:25am Worship Serivce,
at St. Paul's UCC, Robesonia