H

o

l

y

H

u

m

o

r

S

u

n

d

a

y
Sunday, April 27, 2014 at 10:30am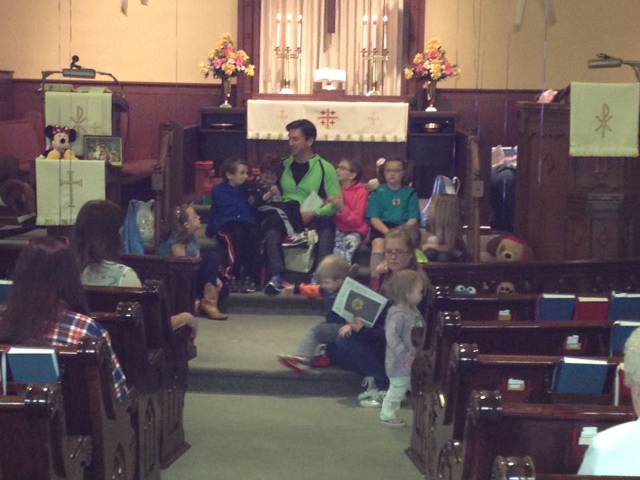 Holy Humor Sunday is an opportunity to let our hair down - way down - with a very upbeat and fun service, following the somber season of Lent. It is a day of humor and light-hearted fun.
Our 2014 theme was: "A Childlike vs a Childish Faith." We had humor, balloons, toys, and a lot of fun. Everyone was invited to come in their "play clothing." This included: sports jerseys, fishing outfits, t-shirts of a favorite hobby or vacation destination, athletic attire, gardening outfits, golf shirts, sneakers and sweats, and the like.
Holy Humor Sunday shares its roots with that of April Fool's Day. When Jesus rose from the dead on Easter Sunday, he defeated death, and in doing so the Great Deceiver (i.e. the Devil) was deceived - bested by the best trick ever. From deceiving the Great Deceiver on Easter, April Fool's Day came to be celebrated on April 1st, and Holy Humor Sunday came to be most commonly celebrated on the Sunday following Easter Sunday.
Next year's Holy Humor celebration will be on Sunday, April 12, 2015 during the 10:30am worship service. We hope to see you there. In the meantime, enjoy the below photos from our 2014 Holy Humor Sunday.
For more Holy Humor Sunday pictures, you can click on the following photo links: