In Loving Memory of
Margaret S. "Maggie" (Kramer) Noll
October 9, 1927 -- October 27, 2018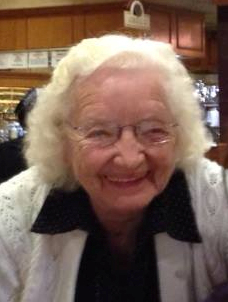 Our sister in faith, Margaret S. "Maggie" Noll, 91, formerly of Robesonia, a member of St. Paul's United Church of Christ in Robesonia, passed away Saturday, October 27, 2018 at Stone Ridge Town Center, Myerstown.
Maggie was the wife of the late Howard W. Noll, who passed February 13, 2006.
Maggie, a daughter of the late John M. and Minerva K. (Smith) Kramer, was born in Tulpehocken Twp.
Maggie is survived by two daughters, Debra A., wife of Richard DiGirolamo, Womelsdorf, and Bonita A. Himmelberger, Myerstown; a brother, Donald P. Kramer, Salisbury, MD; a sister, Shirley Stief, Shillington; many grandchildren and great grandchildren; and a step daughter, Joyce A. Stump.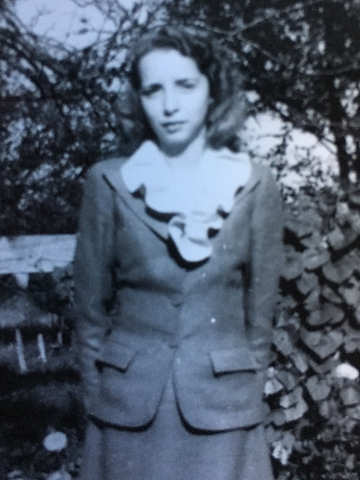 She was preceded in death by two sons, Richard Himmelberger, Jr., and Roger L. Himmelberger, Sr.; and three brothers, Russell R. Kramer, Curtis L. Kramer, and Clarence Sharp.
She retired in 1993 from the Valley Forge Flag Company, having previously worked for Caron Spinning.
Services will be held at 10:00 AM, Thursday, November 1, 2018, at Lamm & Witman Funeral Home, 243 West Penn Ave., Wernersville, with her pastor the Rev. Dr. Benjamin Motz officiating. The family will receive friends from 9:00 AM until the time of the service. Burial is private.
In lieu of flowers, memorial contributions may be made to St. Paul's UCC, 301 W. Penn Ave., Robesonia, PA 19551.
Online condolences may be made at www.lammandwitman.com.
Dates & Times:

Funerial Service: Thursday, November 1, 2018 at 10:00am
at Lamm & Witman Funeral Home in Wernersville
Visitation: Thursday, November 1, 2018 at 9:00am
at Lamm & Witman Funeral Home in Wernersville
Prayers of Rememberance:
Sunday, December 2, 2018 during the 10:25am Worship Service
at St. Paul's United Church of Christ in Robesonia