In Loving Memory of
Miriam M. Lutz
June 18, 1916 -- November 21, 2013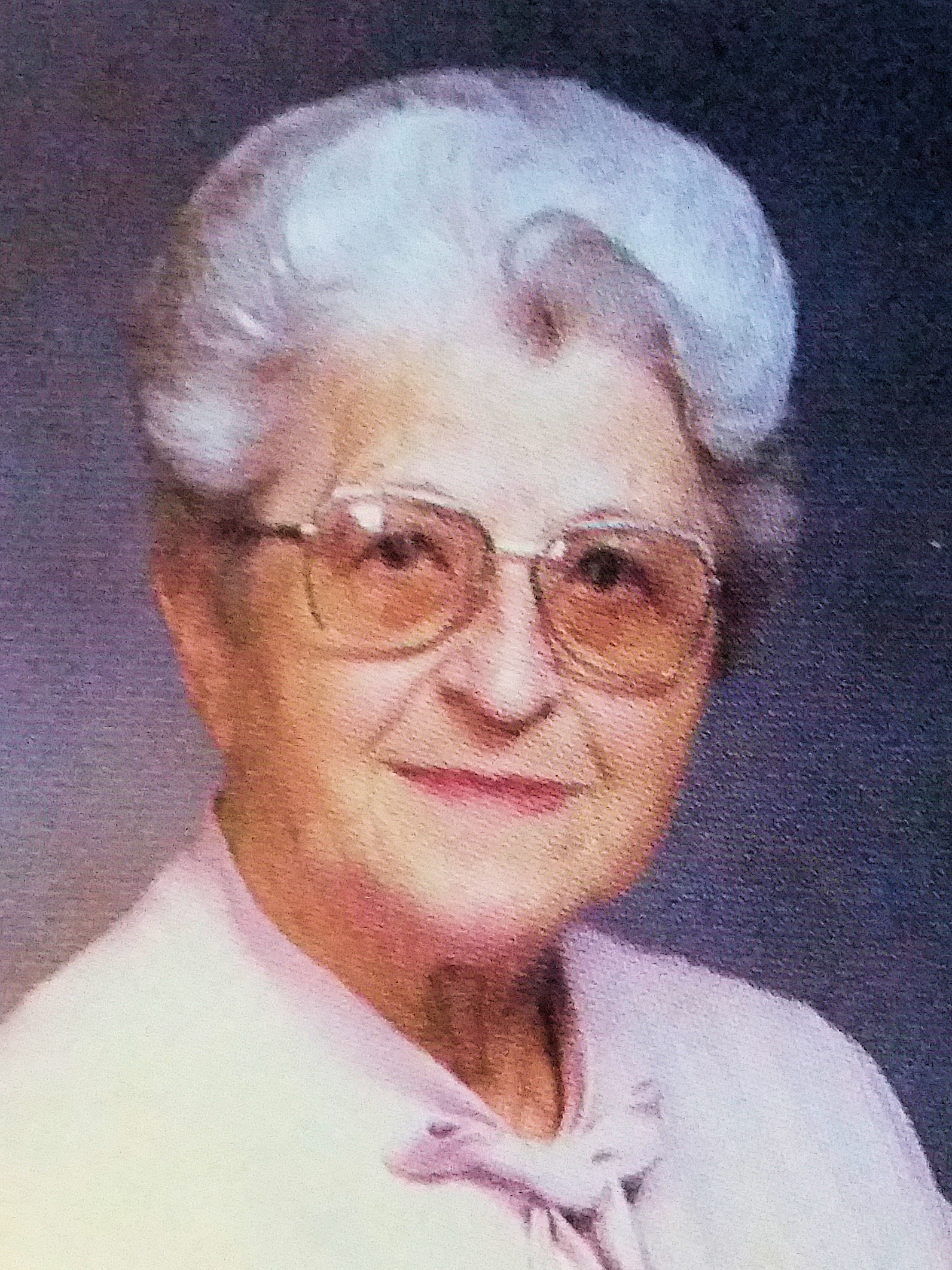 Our sister in faith, Miriam M. Lutz, age 97, a member of St. Paul's UCC in Robesonia, formerly of Royersford and Womelsdorf passed away Thursday, November 21st, 2013 at Manatawny Manor in Pottstown.
She was a lifelong and active member of St. Paul's UCC in Robesonia, and was also active in many community activities.
Her husband, Carl C. Lutz died October 11, 1999.

Born in Heidelberg Twp., on June 18, 1916, she was the daughter of the late Oliver and Sallie (Schlappich) Moll.

She was a graduate of Kutztown Normal School and earned her Masters Degree from Temple University.

Miriam was a teacher in the Conrad Weiser School District for 39 years, where she taught three generations of students.

She is survived by a daughter, Sally L. Mark; four grandchildren, Michael (Kerry); Christopher (Carolyn); Jonathan (Jaimee); and Melissa; and four great grandchildren.

Services will be held Monday, November 25th at 1:30pm at Lamm & Witman Funeral Home, Inc., Wernersville, with the Rev. Dr. Benjamin Motz officiating. Interment will be private.

Friends are invited to call Monday from 12:30 to 1:30pm at the Funeral Home.

In lieu of flowers, memorial contributions may be made to St. Paul's UCC, 301 W. Penn Ave., Robesonia, PA 19551.

Online condolences may be made at www.lammandwitman.com