In Loving Memory of
Gladys J. (Endy) Zerbe
December 22, 1934 -- February 6, 2018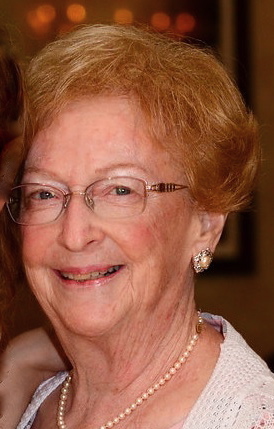 Our sister in faith, Gladys J. Zerbe, 83, of Robesonia, a member of St. Paul's United Church of Christ in Robesonia, passed away in the early morning hours Tuesday, February 6, 2018, in Stone Ridge Towne Centre, Myerstown, PA.
She was the wife of Leroy W. Zerbe, with whom she shared over 64 years of marriage, being married on August 29, 1953.
Born December 22, 1934, in Bernville, she was a daughter of the late John A. and Florence H. (nee' Gaul) Endy.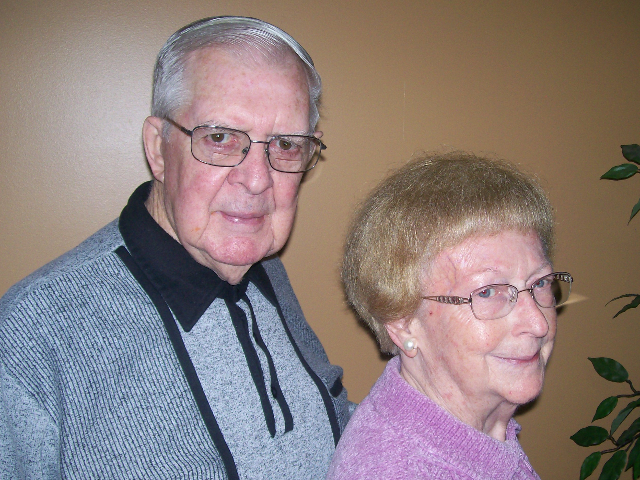 In addition to her husband, she is survived by her children: Carol A. (Charles) Wentzel, Reading, and Ronald D. (Heidi) Zerbe, Sinking Spring; her siblings: Betty Woodman, Womelsdorf, John Larry (Helene) Endy, Coopersburg, and Nancy (Edward) Fisher, Bernville; there are also six grandchildren: Charles Wentzel, Katie Entzminger (Thomas), Ian Zerbe (Steph Giorgio), Elliott Zerbe (Marci), Christi Raihl, Tami Raihl and three great grandchildren: Brayden, Silas, and Saleen. Gladys was predeceased by her son, Donald L. Zerbe on November 9, 2000, when he was 43 years old.
Gladys was a former member of the Conrad Weiser Chapter 449 Order of the Eastern Star, Womelsdorf. She enjoyed being in her home and caring for her family. She enjoyed travel, cooking, baking and going out to eat with her family and friends.
Gladys spent decades in her home caring for children of working parents. The children, their families and Gladys formed strong bonds and stayed in touch. As the years passed and "her kids" grew they would invite Gladys to special events such as weddings, graduations, parties, and birthdays. Each one had a very special place in her heart and she had a special place in theirs too.
A Celebration of Life Service will be held Saturday, February 17, 2018, at 10:30 AM, in St. Paul's United Church of Christ, 301 West Penn Avenue, Robesonia, PA 19551, with the Rev. Dr. Benjamin D. Motz, officiating. The family will greet relatives and friends following the service. Burial in Pleasant View Cemetery, Sinking Spring, will be private.
Contributions may be made in Gladys's memory to American Cancer Society at www.cancer.org
Funeral services are being arranged by Mull Funeral Home and Cremation Services; 27 East High Street; Womelsdorf, PA 19567; 610-589-2821.
Online condolences may be made at www.hmfuneralhome.com.
Dates & Times:

Memorial Service: Saturday, February 17, 2018 at 10:30am
at St. Paul's United Church of Christ in Robesonia
Visitation: Saturday, February 17, 2018 following the Memorial Service
at St. Paul's United Church of Christ in Robesonia
Internment of Ashes: Private
at the Pleasent View Cemetery, Sinking Spring, PA
Prayers of Rememberance: Sunday, Feburary 25, 2018 during the 10:25am Worship Service
at St. Paul's United Church of Christ in Robesonia