In Loving Memory of
Robert R. Gerhart, Jr.
December 21, 1920 -- August 23, 2021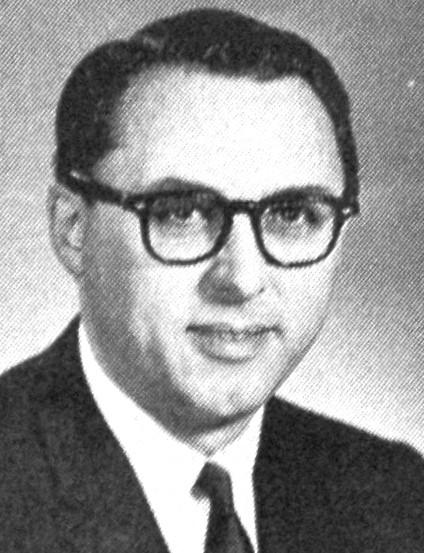 Robert R. Gerhart, Jr. died in the AM of Monday, August 23, 2021, in Tucson, Arizona.
Robert was born on December 21, 1920, in Robesonia, Pennsylvania, to Robert R. Gerhart, Sr. (1891-1986) and Mae Ruth Moyer Gerhart (1891-1965). He was the oldest of three brothers, Willard Gerhart (1923-1991) and George Gerhart (1931-2008).
He graduated from Robesonia High School in 1937 and received a BA Degree in Communications in 1941 from Albright College in Reading, Pa. While attending Albright College he began working full-time as a news reporter at The Reading Times. In 1940 while at Albright, he became the editor of the campus weekly, The Albrightian.
He and Lillian S. Livinghouse (1920-2004) from Robesonia were married in 1941.
From 1948 to 1968 Bob managed the political campaigns of many regional candidates for political office including the U.S. congressman George Rhodes. In 1948 he succeeded George Rhodes as editor and publisher of The New Era, a union journal which ended publication in 1971. During this time Bob served ten years as a vice president of the International Labor Press Association. In the 1950s Bob established his public relations firm, Robert's and Company. One of his clients was the city of Reading for whom he was the public relations director during 1958-1959. For 56 years he was the public relations director for the Reading-Berks American Automobile Association (AAA) for whom he produced the publication, "On The Go." He had a range of clients, including the Glen Gery Corporation, in the Reading area. In the 1960s Bob's business interests expanded. He became a founding partner of the Suburban TV Cable Company of Berks County. In 1963 Bob built and operated the Tahiti Motel in Wildwood Crest, NJ, and in 1966 he became the owner/operator of Diamond Beach, a resort motel in Wildwood, NJ, which later became home to the rock club, The Playpen, which opened in 1979 and closed in 1986 when the Diamond Beach complex was sold. His interest in dance clubs (rock rooms) expanded during the 1980s and 1990s when he became owner/operator of three more clubs in Wildwood: Playpen II, Cheers, and The Oasis. He also owned a nightclub in Naples, Fla., and two entertainment centers in New York State. From a young age, Bob was active in politics.
At the age of 21 he was elected Democratic Committeeman and later president of the Robesonia Borough Council. During the 1950s he served as the president of the Wernersville, Pa. State Hospital Board of Trustees. Bob was elected from Pa. house district 126 to the State House of Representatives in 1966. In 1968 he was elected from Pa. senate district 11 to the Pennsylvania Senate. In 1972, he was appointed by Governor Milton J. Shapp to the position of executive director of the State Public School Building Authority and the Pennsylvania Higher Education Facilities Authority for a four year term. In his capacity as Executive Director, Bob was credited with salvaging from bankruptcy Point Park University in Pittsburgh, Pa. This is one of the achievements of which he is most proud.
In 2004, near the end of his wife Lillian's life, Bob and Lillian jointly endowed 1.5 million dollars to Albright College in Reading, to fund a Chair in the Communications Department. In appreciation for his support of these Pennsylvania Schools, Bob was awarded honorary Doctorate degrees from both Point Park University and Albright College. Bob is survived by his wife of 17 years, Joan Turjoman Gerhart of Arizona, his daughter Sallie Gerhart-Light of Florida and her sons Jussi Light (Sabrina), Fritz Light (Andrea) both of California, his son Robert Gerhart,III (Carol) of North Carolina, and son Philip Gerhart (Joann) of Idaho, and Philip's daughter Alicia Gerhart Dietrich of Pennsylvania, plus great grandsons Aidan and Sebastian Dietrich, and Aaron and Nathan Light. He is also survived by stepsons Dr. John Turjoman (James) of Ohio, and Tony Turjoman (Julie) and daughter Rachel of Illinois.
His memorial service will be held at St. Paul's UCC in Robesonia, PA, with the Rev. Dr. Benjamin D. Motz officiating.
Dates & Times:

Memorial Service: Saturday, June 18, 2022 at 10:00am
at St. Paul's UCC, Robesonia